Posted on Dec 20, 2018
From Russia with Love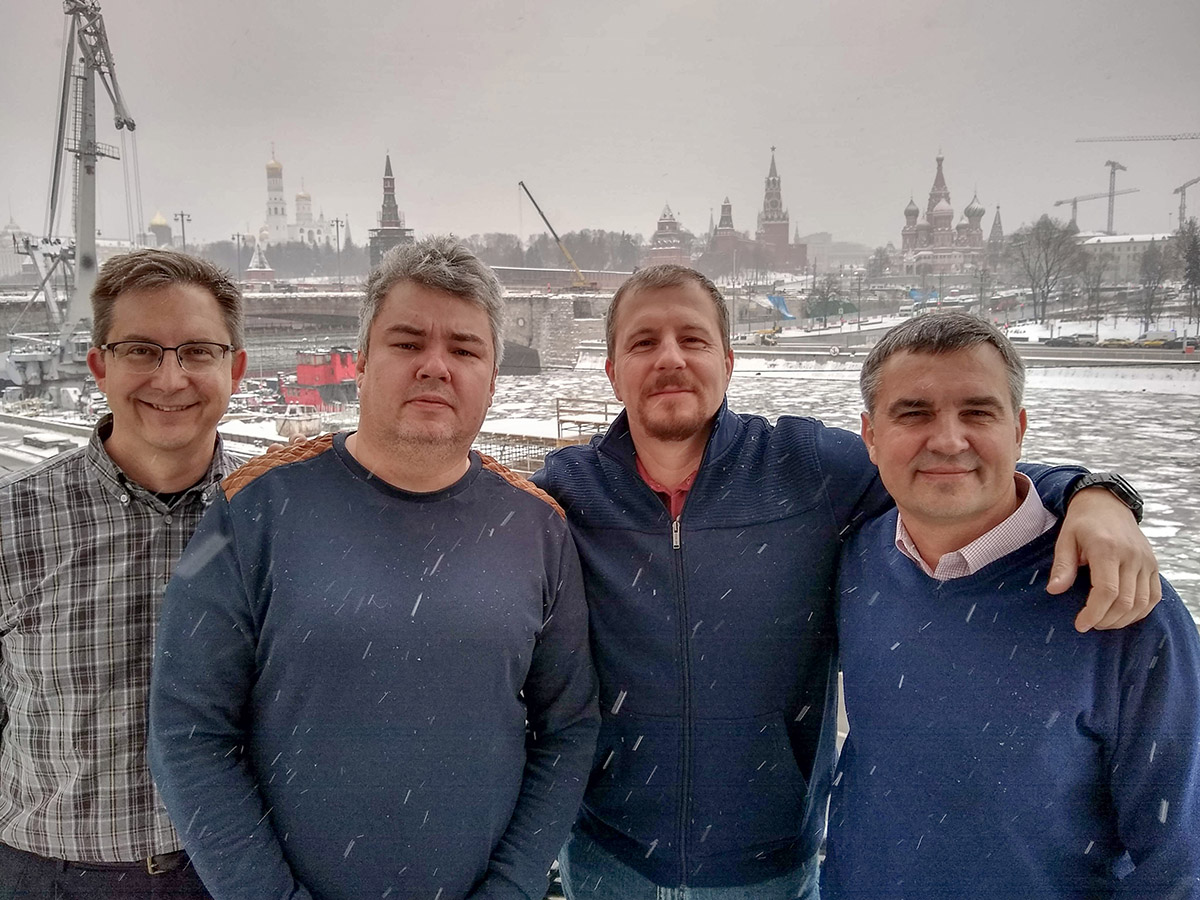 Global-5's Jeff Brown recently gave back to the community as a volunteer by traveling to Russia for 10 days to help teach church leaders participating in a training program offered by Leadership Resources International, a global organization whose mission is to "equip and encourage pastors around the world to teach God's Word with God's heart."
Brown, who has a seminary degree and speaks Russian, spent the first half of his trip in Moscow and the second half in Naberezhnye Chelny, an industrial city in west-central Russia.
"I have been involved in my local church for many years, but this is my first trip with LRI." Brown said. "I volunteered because I wanted to be a part of the work of the church around the world. I learned a lot about cultural and spiritual life while I was in Russia."
---
All You Need is Lunch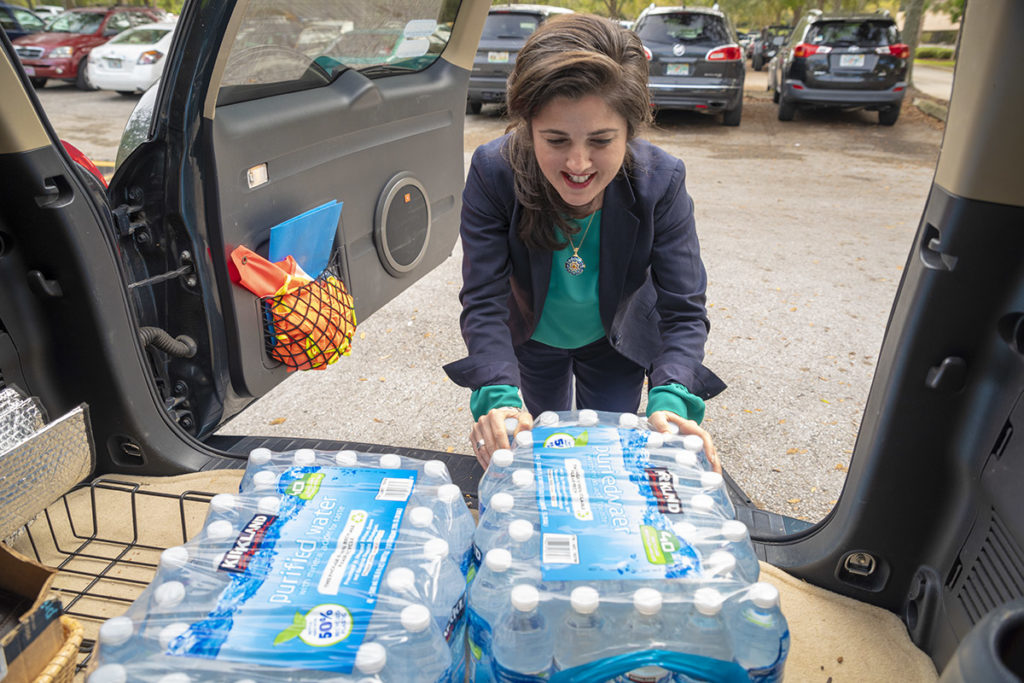 Global-5's Nicolle Masters follows a personal tradition during the holidays of giving back to those in need. Last year on Christmas Day, Masters and her husband spent the morning making lunch bags and then drove downtown to distribute the meals and bottled water to individuals and families who are homeless.
"My heart is always looking for ways to serve the amazing people who make this world a great place to live," Masters says. "I enjoy giving back to the community."
In addition to distributing food to those in need, Masters also has given her time in Central Florida in other ways, including hosting self-esteem youth workshops, co-producing theater/art fundraisers, and volunteering at local nursing homes and the Coalition for the Homeless of Central Florida.
---
Volunteering with a Vision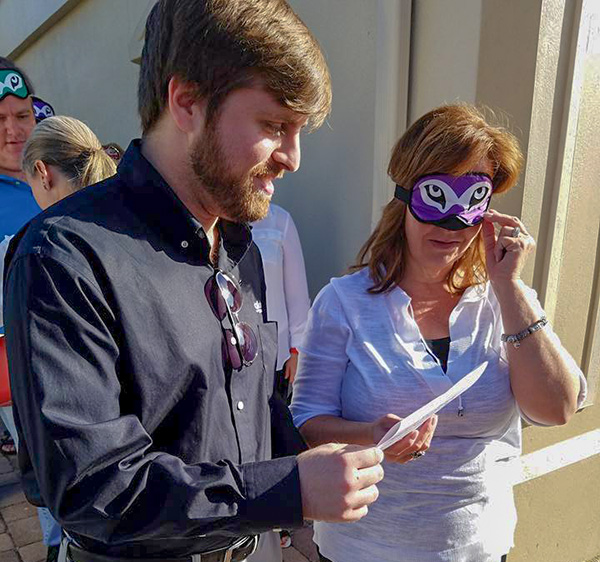 From the summer of 2017 until recently, Global-5's Eddy Duryea served as a board member of New Vision for Independence, a Central Florida nonprofit organization that provides support services to improve the quality of life for people with low vision or blindness who live in Lake and Sumter counties.
"New Vision for Independence is a group I worked with several years ago while I was a health reporter in Sumter County," Duryea says. "When I joined Global-5, I wanted to continue assisting people and groups I connected with as a reporter. So I reached out to New Vision and they offered me a volunteer board member position."
Duryea has assisted with the hosting of New Vision for Independence events such as "Dining in the Dark," an annual fundraiser where guests eat dinner in total darkness while being served by the Lake County Sheriff's Office SWAT team wearing night-vision goggles, and "Close Your Eyes," an event where participants with normal vision wear a blindfold to learn about challenges faced by those with visual impairments. He also helped conceive the organization's annual "Flights for Sight" craft beer fundraiser.