Posted on Jun 08, 2022
Two recent awards shone a spotlight on Global-5's success at creating strategic marketing campaigns that achieve our clients' objectives.
One campaign earned media coverage for potentially lifesaving highway safety technology; the other educated the public about an innovative interchange design. Both won recognition for successfully engaging their target audiences.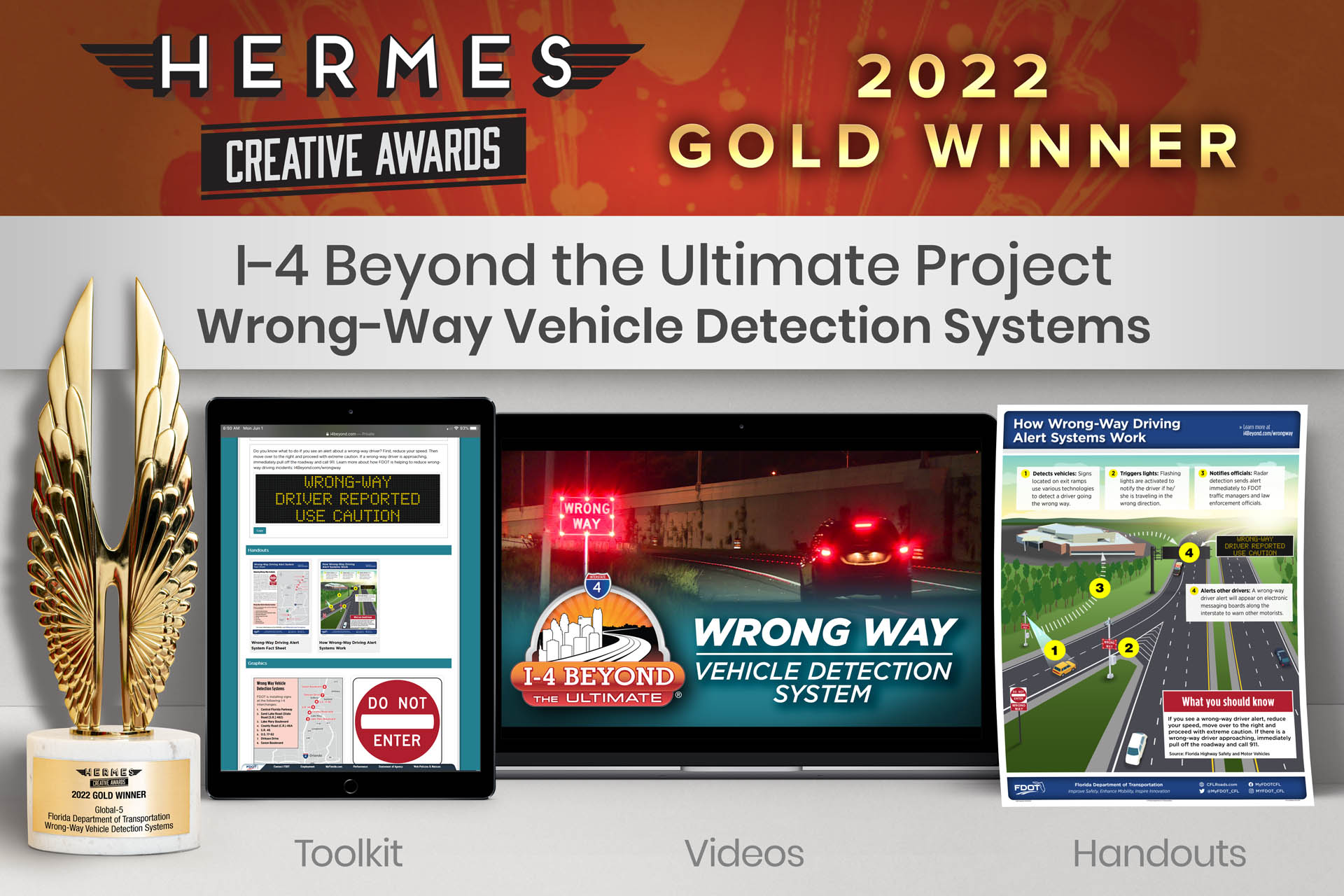 Global-5 won a Gold Hermes Creative Award for a campaign to promote the Florida Department of Transportation's (FDOT) efforts to prevent wrong-way driving. FDOT's high-tech approach centered on wrong-way vehicle detection systems, which improve safety by detecting and alerting wrong-way drivers on interstate exit ramps before they enter the highway.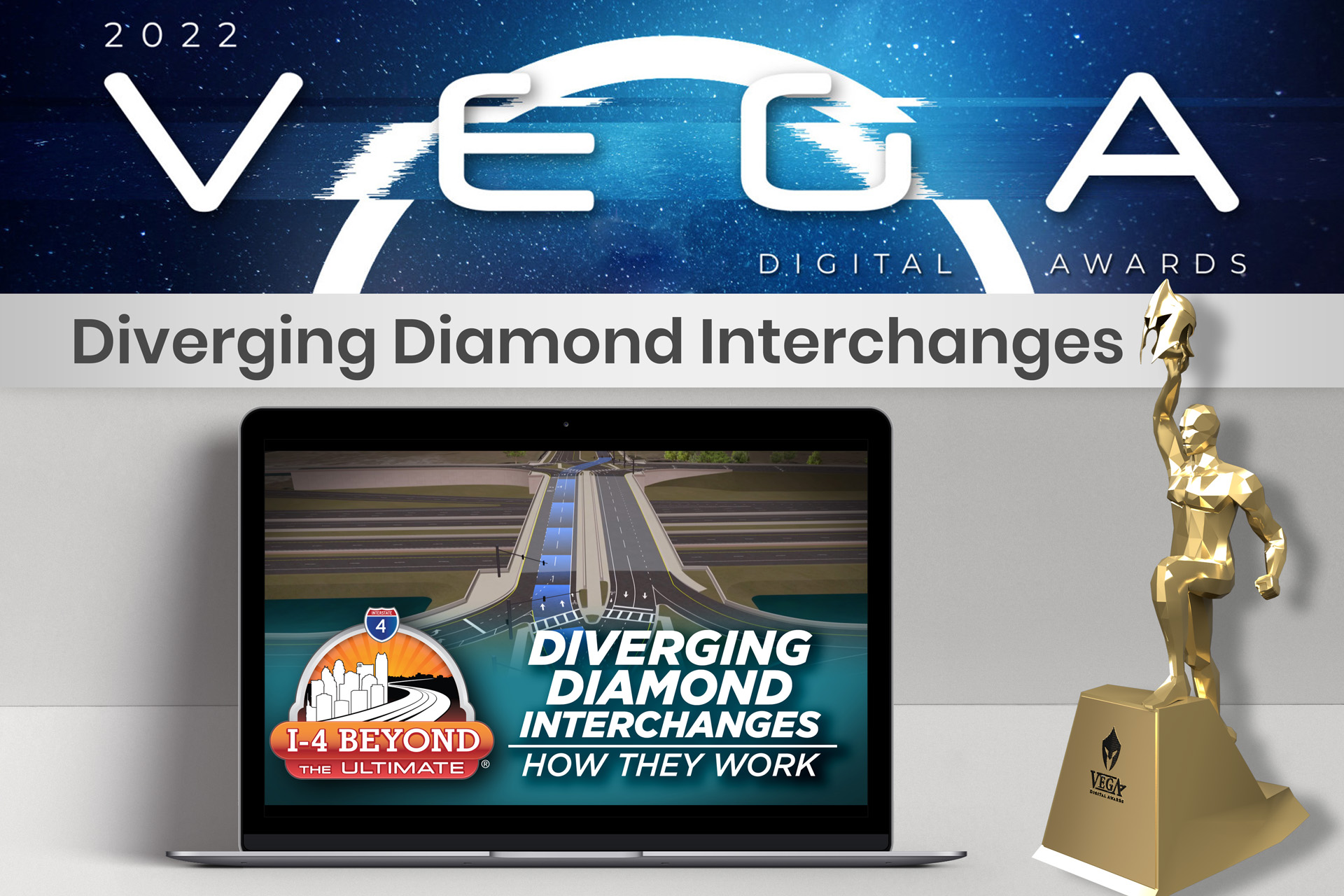 The keystone of the multifaceted campaign was a media event at which reporters interviewed experts about the new systems. Global-5 also produced a video for public audiences explaining the technology. We included the video, a news release, a newsletter article, sound bites, video b-roll, handouts, and graphics in an online toolkit so the media and partnering organizations could access all the information they might need in one place.
Another campaign which informed the public about diverging diamond interchanges (DDI) was a Centauri Winner in the Vega Digital Awards. Global-5 created five videos for distribution via project websites and social media. The easy-to-understand videos covered how a DDI works, safety benefits, pedestrian features, and two current or upcoming DDI construction projects.
We combined drone footage, 3D animation, and live narration to create videos that were as clear and accessible as possible. We then produced versions of all five videos in Spanish for Florida's large Spanish-speaking population.
While we are always proud to win awards, it is even more gratifying to see our campaigns and materials reach their intended audiences with a message that promotes safe and efficient transportation. To find out more about how Global-5 can help you reach your goals, please contact Matt Hamill at matt@global-5.com or 407-571-6760.