Posted on Nov 04, 2020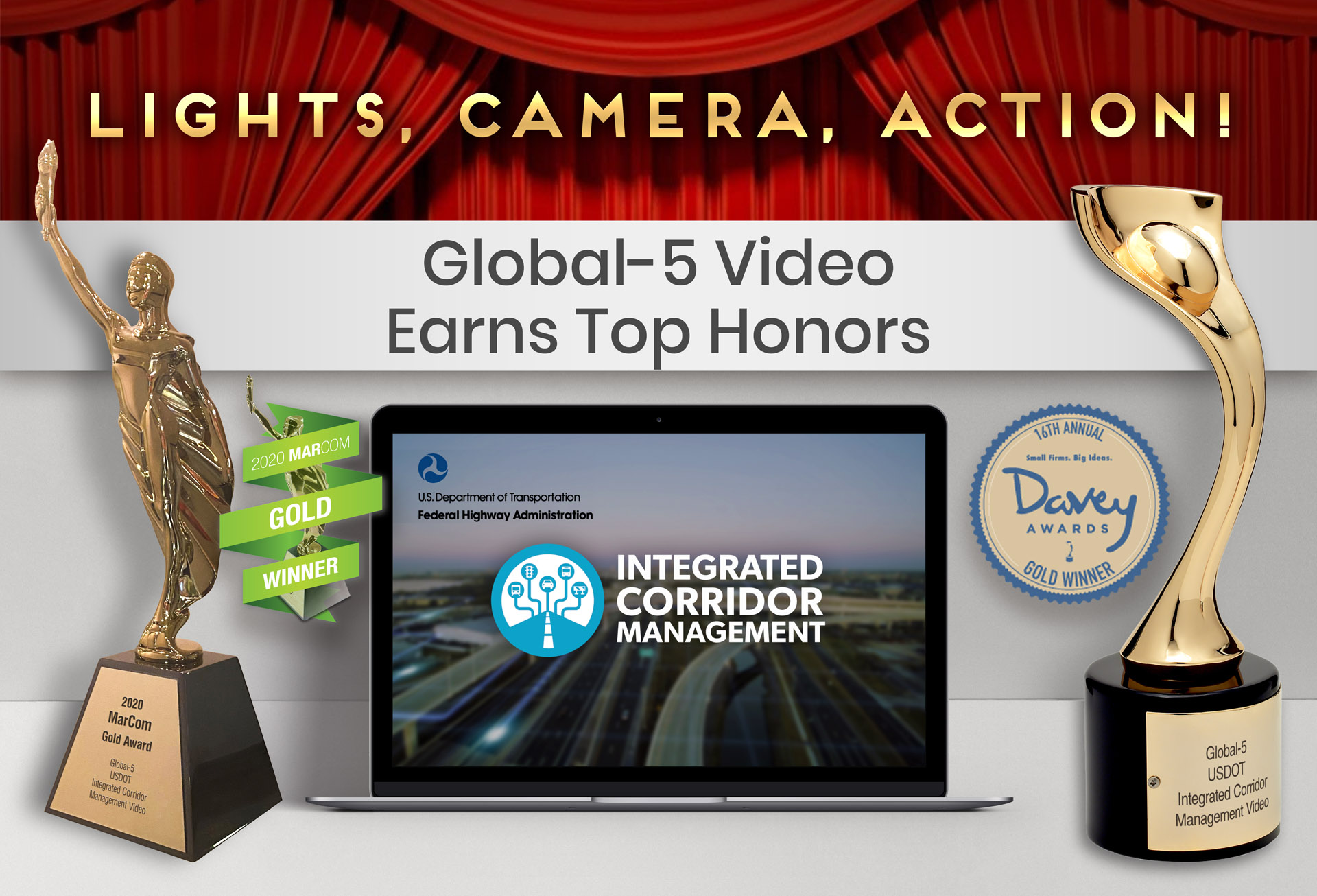 Global-5, a full-service public relations and marketing firm, recently won two major awards for a wide-ranging transportation video with a national audience.
The video, titled "Integrated Corridor Management" won both a Gold Davey Award and a MarCom Gold Award for its depiction of a holistic approach to transportation management. Global-5 created the video in consultation with Noblis for the U.S. Department of Transportation.
"Our team crafted an informative, compelling story using a combination of interviews, narration, graphics and animation," said Mary Hamill, President and CEO of Global-5. "We are honored to accept these awards, which reflect the high standard of excellence in communication that we deliver for our clients every day."
The International Davey Awards competition, sanctioned and judged by the Academy of Interactive and Visual Arts, recognizes the achievements of small marketing firms with big ideas. The MarCom Awards, which are administered by the Association of Marketing and Communication Professionals, honor excellence in marketing and communication. This is the second consecutive year Global-5 has received a MarCom Gold Award.
Another Global-5 video, "Lifelong Communities in Florida," received an Honorable Mention in the MarCom Awards. Global-5 produced the video for the Florida Department of Transportation's Safe Mobility for Life Coalition to highlight the value of communities where people of all ages and abilities have access to services that are needed day-to-day, while maintaining independence and quality of life.
Global-5 has more than 20 years of experience exceeding client expectations in government and in the transportation, construction, automotive and emerging technologies industries. For more information, visit global-5.com.