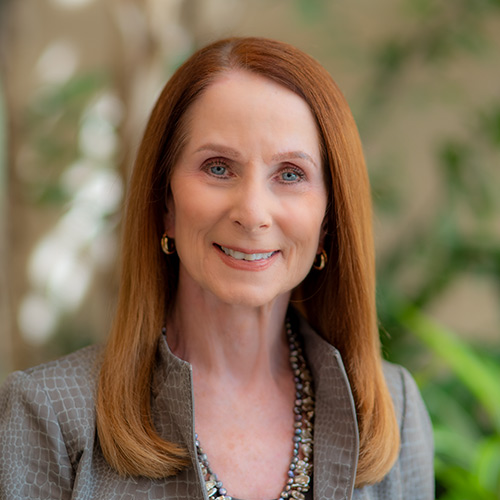 Mary Hamill, APR
President and CEO
407.571.6761 phone
407.782.1627 cell
800.570.5743 toll free
Mary's passion for transportation has shaped Global-5's direction for almost 30 years. Perpetually curious and always learning, she stays on the leading edge of the industry by understanding the importance of managed lanes, public-private partnerships, the convergence of connected vehicles and automated vehicles, and emerging transportation technologies that improve safety, mobility, the economy and the environment. In Florida, she conceptualized and implemented the nation's first email and text construction alerts for a highway megaproject. When high-speed rail began to gain momentum in America, she founded the High-Speed Rail News Channel to keep the industry informed. Now, she's watching the progress of the Hyperloop program, and developing knowledge transfer and outreach materials to illustrate the benefits of vehicle-to-vehicle and vehicle-to-infrastructure communication.
Mary grew up riding horses and rounding up Holstein cows on a dairy farm in Missouri, graduated from the University of Central Missouri with a Bachelor of Science degree in broadcast journalism and film, and later studied at the Rollins College Crummer Graduate School of Business in Orlando, Florida. In her first career, Mary worked as an anchor and reporter for TV stations in Columbia, Missouri; Colorado Springs, Colorado; Salt Lake City, Utah; Washington, D.C.; and Orlando, Florida, producing thousands of hours of live news coverage. She cofounded Global-5 in 1996 and relishes every opportunity to work with smart, talented people for truly exceptional clients.
Always staying involved, Mary served as chair of the marketing and public relations subcommittee for ITS America's 18th World Congress Organizing Committee. She has served as the ITS Florida treasurer and outreach committee chair and participates in the I-95 Corridor Coalition. In 2000, the Association for Women in Communications awarded her a National Clarion Award, and in 2004 the U.S. Small Business Administration named her one of the nation's top five female entrepreneurs.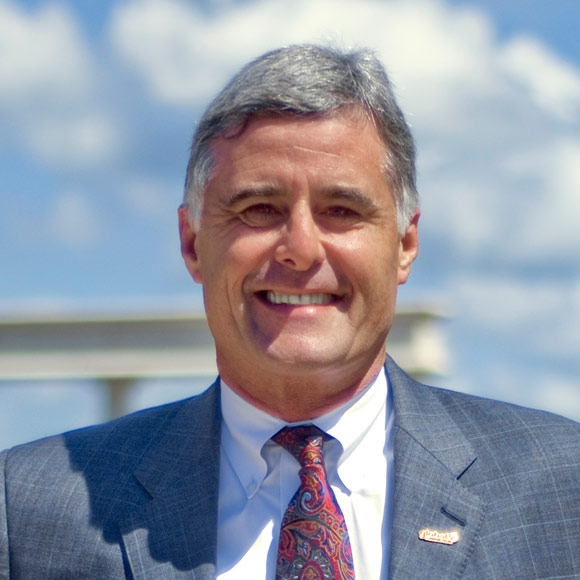 Matt Hamill
Executive Vice President and COO
407.571.6760 phone
800.570.5743 toll free
Transportation has changed dramatically over the past two decades, but for Matt, every change presents an opportunity. Under his leadership, Global-5 continues to thrive by adapting to rapid technological advances, new procurement methods, and shifting priorities in the public and private sectors. In this ever-changing environment, he makes sure that one thing remains the same: the relationships he has built with Global-5's customers.
Now more than ever, transportation agencies must reach their audiences with a variety of media. Matt keeps Global-5 in the forefront of multimedia production with its in-house green screen studio, HD video production suite, graphic and Web design capabilities, state-of-the-art photography and digital press, providing clients value and creativity they can't get anywhere else. He has also led the development of groundbreaking applications that deliver targeted traffic updates directly to drivers, transforming the way transportation managers approach maintenance of traffic.
Matt grew up in Calaveras County, California, exploring creeks and abandoned gold mines around the town of San Andreas and the golden foothills of the Sierra Nevada. He attended the University of Utah, where he earned his Bachelor of Science degree in mass communication and advertising while also training with the ski team. He landed his first advertising agency job in Salt Lake City, then headed east to launch the Legal Times in Washington, D.C., and Sport Fishing magazine in Orlando, Florida, the city he now calls home. After six years as national advertising director for AAA's Car and Travel, he cofounded Global-5 in 1996.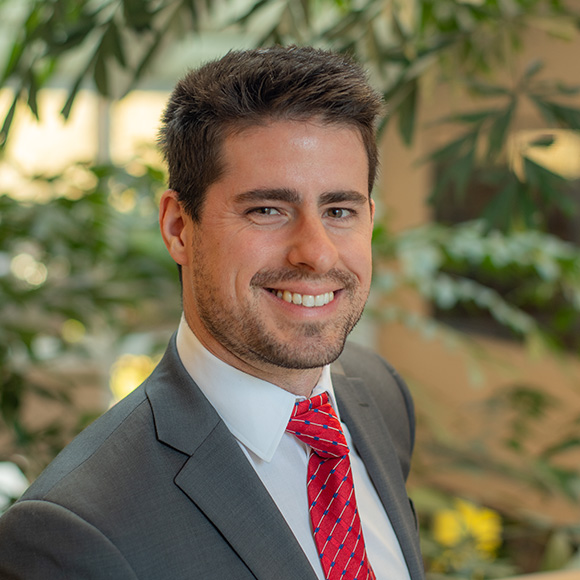 John Hamill
Executive Senior VP
John has been spearheading the expansion of multi-modal transportation networks across the United States for 8 years. Prior to joining Global-5, John oversaw a $350 million annual revenue portfolio of accounts as Senior Business Manager at CSX. He engaged in contract management, business development, operations coordination, logistics consultation, and – most importantly – ensuring the delivery of the customer's needs. Also, he was responsible for administering training to new hires, interns, and leadership development associates – providing them with coaching and professional development opportunities. John began his career as a commercial management trainee and sales representative. He took advantage of a fast-track-to-management opportunity to become a marketing manager where he prepared financial reports, conducted market research and analysis, strategic planning and economic forecasting for short and long-term transportation initiatives in support of several industries.
John began his collegiate career playing linebacker for the back-to-back undefeated and conference champion Case Western Reserve University Spartans. After a few years of success on the football field and in the classroom, John transferred to his home state to complete his undergraduate education at the University of Florida. John also earned his Masters of Business Administration from Florida State University.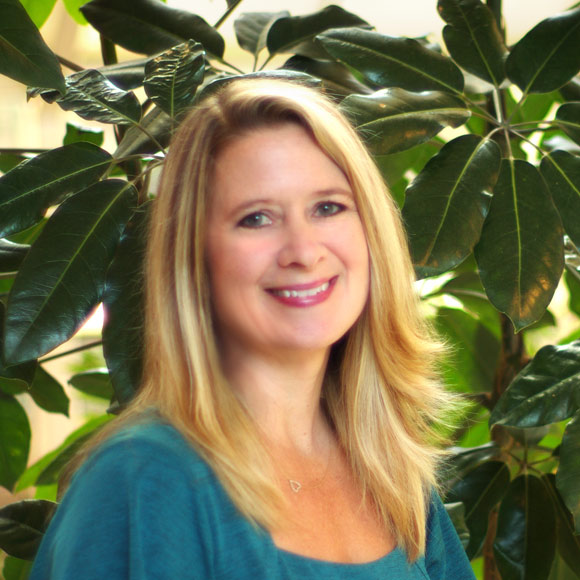 Jenni Kerben
Chief Financial Officer
phone 407.571.6762
As Chief Financial Officer, Jenni exercises financial oversight over all of Global-5's projects. She draws upon more than 25 years of accounting and financial management experience to develop budgets and provide full cost accounting for each project. Her careful monitoring of budgets, hours billed and expenses incurred ensures that Global-5's clients receive regular invoices and detailed reports of all work performed. She oversees staff travel expenses to ensure compliance with federal, state and local requirements. She also manages vendor relationships so that Global-5 and its clients receive the best value and customer service when purchasing supplies, services and equipment. Additionally, Jenni has worked for certified public accounting firms handling public and private business clients of all sizes as well as individual clients.
A Nebraska native, Jenni graduated from the University of Nebraska at Kearney with a bachelor's degree in business administration with an emphasis in accounting. She is also a member of the UNK Athletic Hall of Fame.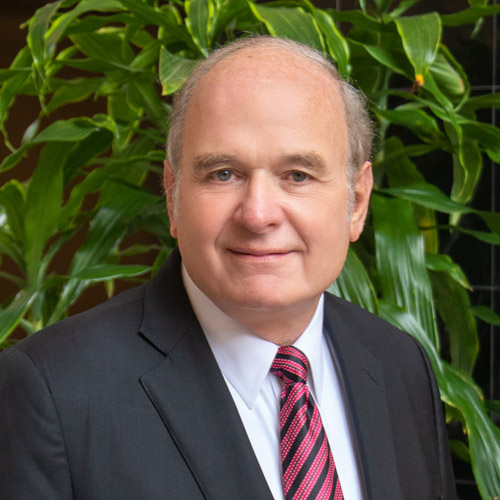 Chris Addison
Senior Vice President & Director of Staff Operations
phone 407.758.3537
Chris Addison is a highly versatile program manager with extensive experience overseeing projects for a variety of clients. Beginning during his days in the U.S. Navy, Chris has been involved in all aspects of technology training. As president and CEO of Simulation and Training Systems (STS), Chris has been responsible for overseeing and supporting the implementation of learning management systems for commercial and government clients including ExxonMobil, Northrop Grumman and the Florida Department of Transportation.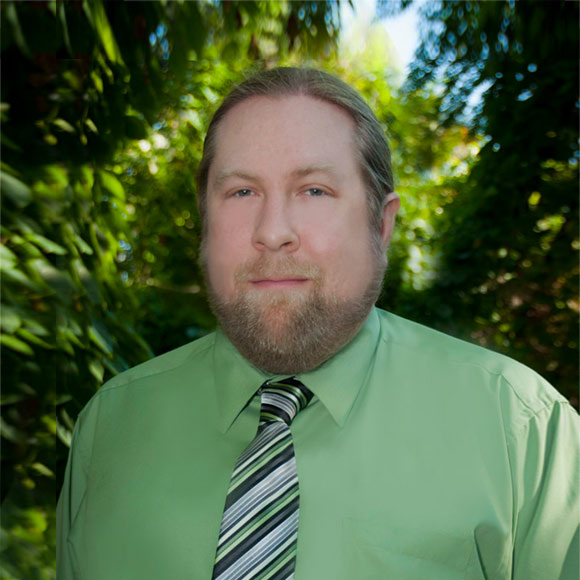 C.J. Stankiewicz
Vice President, Director of Creative Services
phone 407.571.6796
C.J. is a national award-winning digital artist, web designer, photographer and videographer. He oversees all technology development, graphic design and video production services and printing services. He also developed custom project management systems used by Global-5 and creative and print production teams at other organizations. In the last 24 years he has worked with many high-profile clients and directed the artwork for several magazines, album covers, television commercials, and product design. He has directed the development of branding and marketing collateral for both the I-4 Ultimate and Beyond the Ultimate projects, as well as the Florida 511 Traveler Information System, the Tampa Connected Vehicle Pilot Program, Safe Mobility for Life and Construction Career Days.
C.J. earned his bachelor's degree from University of Central Florida in Film & Computer Animation, with a minor in Computer Science.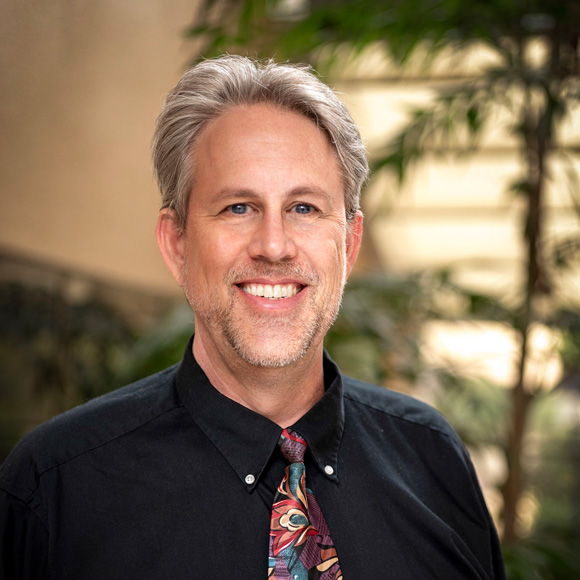 Mike Wacht
Vice President, Director of Industry Intelligence
phone 407.571.6764
An expert storyteller in a variety of media, Mike enjoys working on the cutting edge of communication technology. Drawing on a background that blends newspaper journalism, corporate communications, and professional photography, he knows how to engage a variety of audiences in relevant and accessible ways. He has conducted Spanish-language outreach for several major Florida transportation projects and led the development of a first-of-its-kind system for delivering automated highway construction alerts.
Mike has received national awards for his coverage of Florida's recovery from the 2004 hurricane season and for his photos of postwar Angola. He is a graduate of Purdue University, where he earned a master's in strategic communication, Washington and Lee University, where he earned a bachelor's degree in journalism, and the New York Institute of Photography. He volunteers as a voting precinct clerk in election years. He is also an active member of Mensa.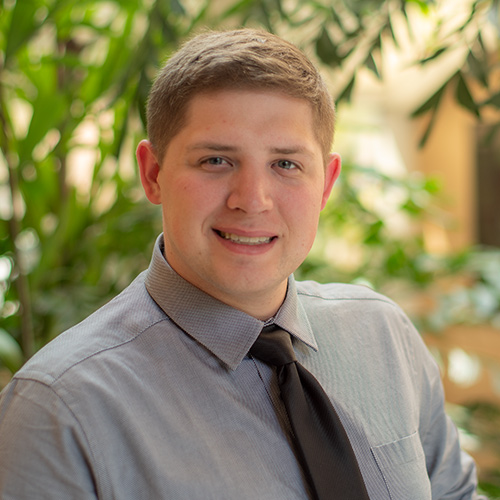 Chris Martucci
Public Information and Community Outreach Specialist
phone 407.571.6765
Chris Martucci's background as a reporter for the Orlando Sentinel and West Orange Times & Observer makes him a strong asset to the Global-5 team in media relations and shaping public opinion. He holds a bachelor's degree in digital media journalism from Ashland University in Ohio and a master's degree in journalism from the University of Missouri in Columbia. In his spare time, Chris enjoys going to Universal Studios, writing short stories, working out in the gym and pool, and rooting for his beloved Manchester United.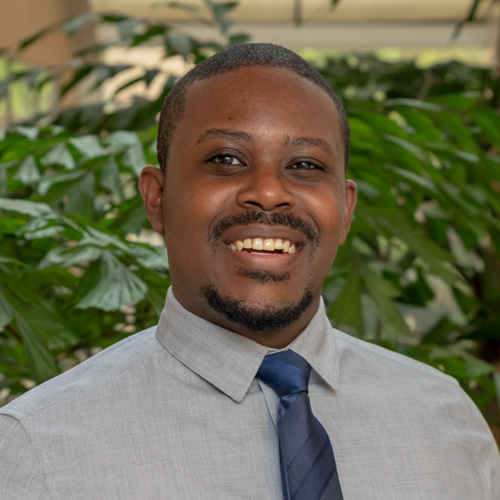 D'ante McCain
Public Information and Community Outreach Specialist
phone 407.571.6770
D'ante McCain joined the Global-5 team with a strong background in digital media and marketing. He is organized, energetic and highly motivated. His strong interpersonal and communication skills make him a versatile outreach specialist for a variety of public information projects at Global-5. D'ante holds a bachelor's degree in integrative general studies from the University of Central Florida with a minor in digital media.
Daryl Magera
Full Stack Web Developer
phone 407.571.6793
A versatile programmer and web developer, Daryl delivers digital products and services that consistently exceed our clients' expectations. His responsibilities include front-end user experience (UX) web design, maintaining web content management systems, server-side application development and database management. He is adept at testing and debugging; cross-platform compatibility and optimization; developing application programming interfaces (APIs) and RESTful services; search engine optimization; and ADA/508 compliance. He also provides graphic design support for Global-5's public outreach efforts. When he is not busy learning the latest coding techniques, Daryl enjoys watching and playing soccer.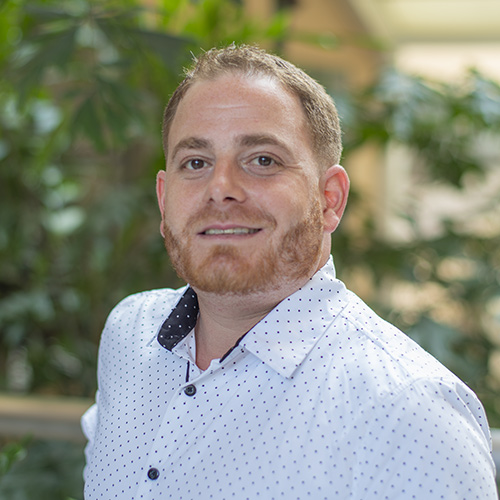 Dom Scalise
Public Information and Community Outreach Consultant
phone 407.571.6775
Dom is a New Jersey native and U.S. Marine Corps veteran with an expansive background in government affairs and constituent services. Following his service, he pursued an education in public relations and worked as a licensed real estate agent, refining his skills in marketing and sales. He graduated from Full Sail University with an M.A. in public relations. Dom enjoys public relations because of his passion for using different means and methods of communication to tell a client's story. He values connecting with the public on important issues and providing the information they seek.
Dom enjoys spending quality time with his wife and dog. His favorite sports team is the New Jersey Devils.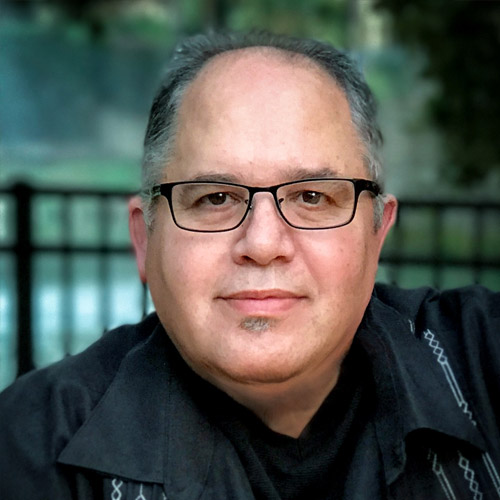 Ed Hernandez
Graphic Designer
phone 407.571.6794
Ed is a graphic designer at Global-5 and works with the team to design and produce graphics for all our clients. He creates various collateral pieces such as detour maps and handouts for the public outreach programs. He also provides photographic support for all Global-5 projects. He has won various awards for his graphic design including multiple awards of excellence from the National School Public Relations Association.
Ed has a Masters in Photography from Savannah College of Art and Design and a B.A. in Organizational Communication from Rollins College.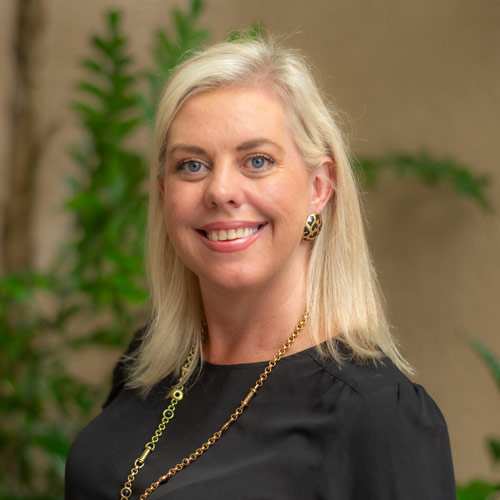 Elizabeth Gifford
Senior Outreach and Media Consultant
Elizabeth Gifford is an accomplished marketing and communications professional with more than 20 years' experience in the industry.  Prior to joining Global-5, she spent several years working on both the client and agency sides delivering award winning campaigns. Most recently, she was the marketing director for the New Smyrna Beach Area Visitors Bureau.
The Atlanta native graduated from Hollins University in Virginia with a bachelor's degree in economics and business. Elizabeth now resides in New Smyrna Beach.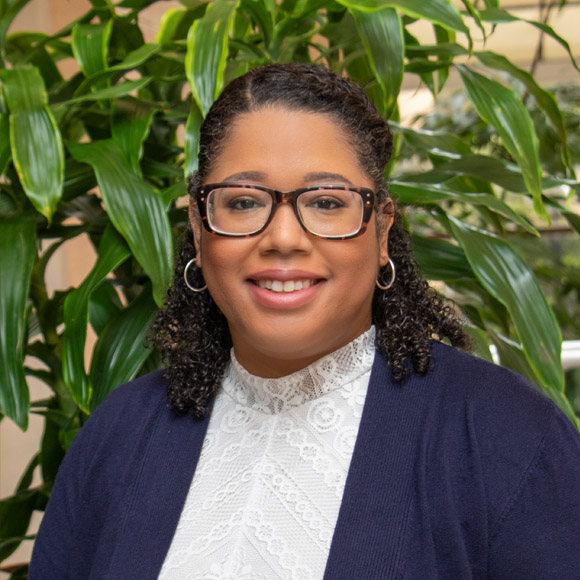 Fidela Balamani
Senior LMS Administrator
phone 706.224.2112
Fidela Balamani is an experienced learning management systems (LMS) analyst with skills in LMS administration, interface management, quality control and instructional design. Her experience as a teacher and communicator has been instrumental in building her background in LMS. A talented photographer, Fidela spent her early days exploring the world and being influenced by the beautiful imagery and cultures of all those she encountered. She now integrates those experiences into her vision and delivery of information.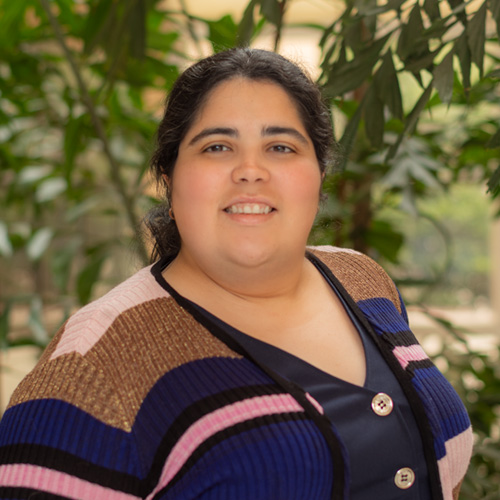 Gretchen Martinez
Public Information and Outreach Consultant
phone 407.571.6768
Born and raised in Bayamón, Puerto Rico, Gretchen has over a decade of experience in content creation, writing, and online technology. She is a vital member of the I-4 Beyond the Ultimate and I-4 Express public information teams, specializing in communication with the Spanish-speaking community.
Before joining Global-5, she worked in educational technology, managing courses and online programs for top-tier institutions including Jacksonville University, Villanova University, Florida Tech, Notre Dame University, Emory University, Southern Methodist University, and the University of Dubai. She is also well versed in media and web development.
Gretchen has a master's degree in English education, a bachelor's degree in graphic art and design, and a bachelor's degree in communication technology. When not at Global-5, she enjoys spending time with her family.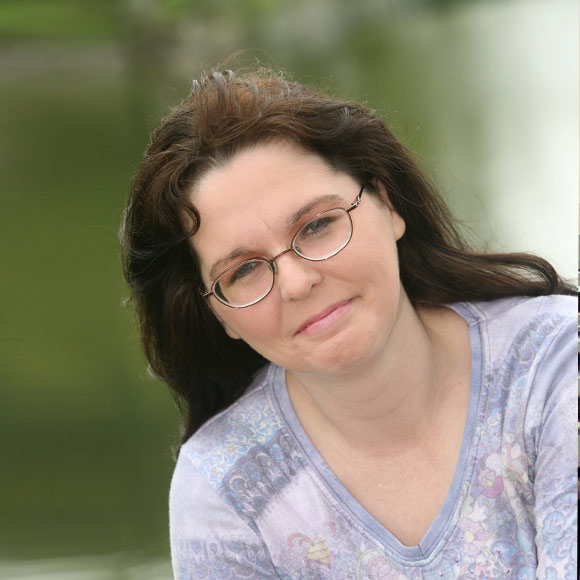 Kathy Yarosh
Video Production Supervisor
phone 407.571.6778
Whether she is planning a production schedule, scouting a location, writing a script, or editing video, Kathy loves her work, and it shows in the quality of her creations. She has won Silver and Bronze Telly awards for Outstanding Television Production as well as a Southeast Regional Emmy award for Outstanding Television Production—and continues to produce outstanding video projects for our clients every day.
Kathy grew up all over the world, including Europe, Southeast Asia and the United States. After attending the University of Central Florida, she landed an internship at Orlando's CBS affiliate, where she worked on hundreds of television projects. She subsequently produced programs for ABC, PBS and the Travel Channel. She is also an amazing cook whose original recipes have appeared in national magazines. You may have even tried one!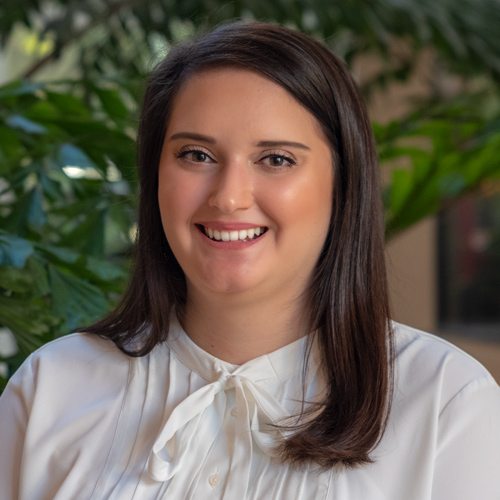 Katie Wigle
Senior Outreach and Media Consultant
phone 407.571.6799
After graduating with a B.S. in advertising from the University of Florida College of Journalism and Communications, Katie honed her skills in sales, marketing, content development and social media management in the hospitality industry. Today, she puts those skills to work for Global-5's clients in the transportation sector. Her recent contributions include research and planning for a statewide traffic safety marketing campaign.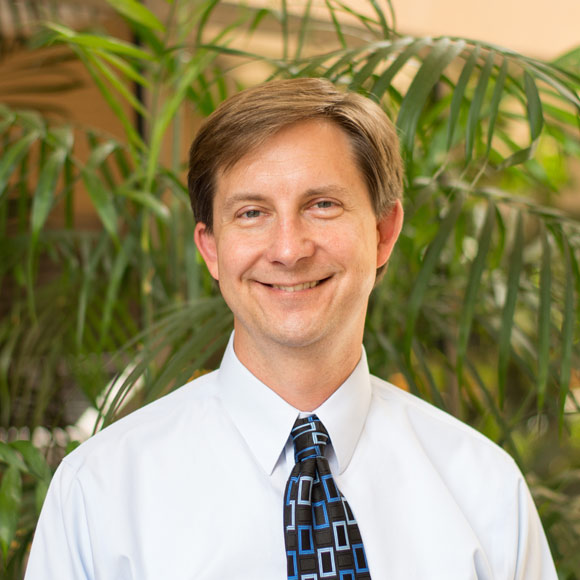 Jeff Brown
Senior Consultant / Content Developer
phone 407.571.6797
Jeff enjoys the challenge of communicating complex subject matter in a clear, concise way. A former senior editor of Civil Engineering magazine, he has authored hundreds of news stories and feature articles about transportation, technology and infrastructure projects around the world, including a popular series on landmark achievements in the history of civil engineering. His current areas of interest include intelligent transportation systems, smart cities and connected vehicles.
Jeff grew up in Pensacola, Florida, and graduated from Duke University in 1992. His work has garnered national and regional awards from the American Society of Business Press Editors, Trade Association Business Publications International and Awards for Publication Excellence.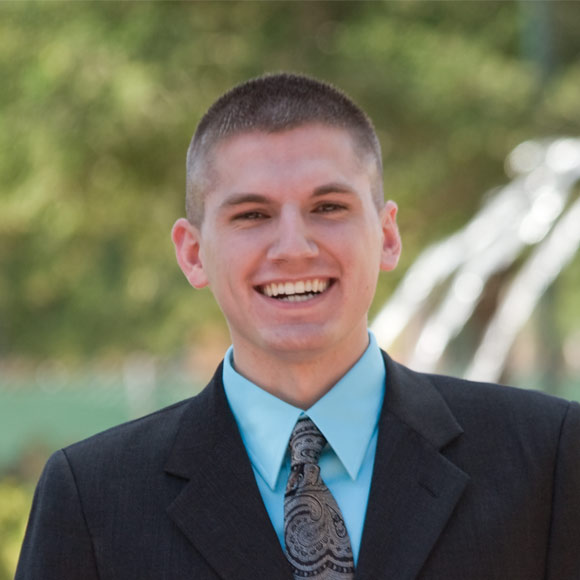 Jerame Rief
IT Manager and Security Specialist
phone 407.571.6784
As Global-5's information technology (IT) manager, Jerame specializes in IT business integration, system administration, redundant network designs, data replication and off-site high availability. He has implemented state-of-the art server and network systems and multi-tiered data protection systems for fast recovery and data archiving. He also creates safe networks by deploying firewalls, VPNs, intrusion prevention systems and spam/virus filtering. Jerame led Global-5's transition to a new IT system to keep up with its growing capacity and security needs.
Jerame's expertise encompasses a wide array of hardware and software including Windows Server 2012, Microsoft Exchange Server 2013, SQL Server 2014, IIS 7.5, Red Hat Linux and CentOS Linux 7, 10 GigE and Fibre Channel deployment, WatchGuard firewalls, Amazon Elastic Compute Cloud, and Microsoft Hyper-V virtualization deployment. He is also a Microsoft Dynamics GP certified partner.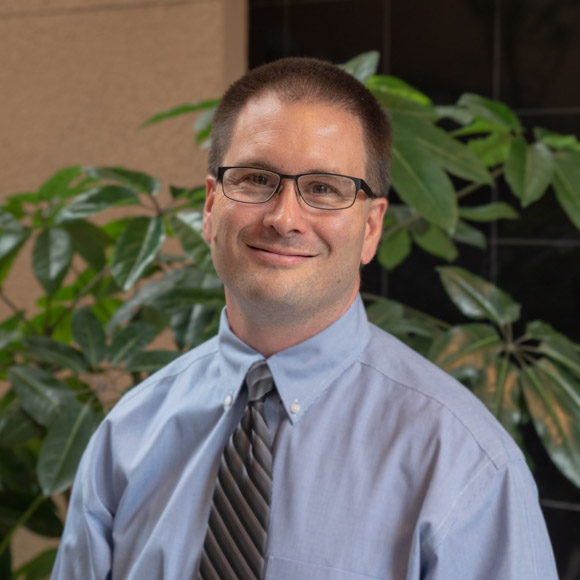 John May
Manager of Public Outreach & Engagement
phone 407.571.6767
John May comes to Global-5 bringing a strong background in strategic communication, public relations and journalism. He was a public affairs and media relations officer for the US Army where he developed his skills. John works with the I-4 Ultimate and I-4 Beyond the Ultimate teams on community outreach and education.
Prior to joining the Global-5 team, John was an Army public affairs and media relations officer. In this role, John developed and executed strategic communication plans, conducted media training, facilitated and conducted interviews with the media, conducted media analysis, managed social media platforms and wrote and edited news articles.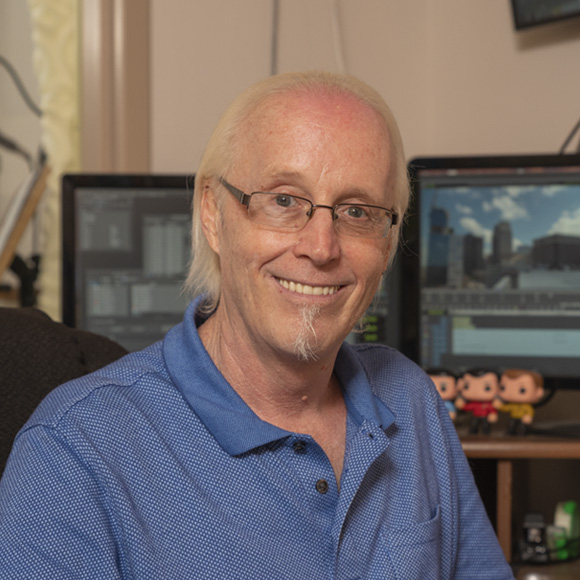 Jon Rohrer
Chief Videographer
phone 407.571.6795
Jon is a long-time editor and photographer whose work has been seen on every major market television affiliate in the United States and every network in the United States and Canada. His news production skills include videography, editing and post-production supervision. He regularly documents Global-5 clients' projects and successes.
Jon's work is seen regularly on ABC, CBS, ESPN, NBC, NFL Films, the Sunshine Network, TNN, WGN TV, WWE, and XFL. Additionally, his clients have included A&E, Access Hollywood, Bristol-Myers Squibb, Clear Channel, Court TV, Cox, Dutch TV, the Family Channel, Hard Copy, the History Channel, Honda, Household, Midas, Nabisco, NHK TV, PAX TV, PBS, Pizza Hut, Saab, Steelcase, Suzuki, Time Warner, the Travel Channel, Westinghouse, and many others.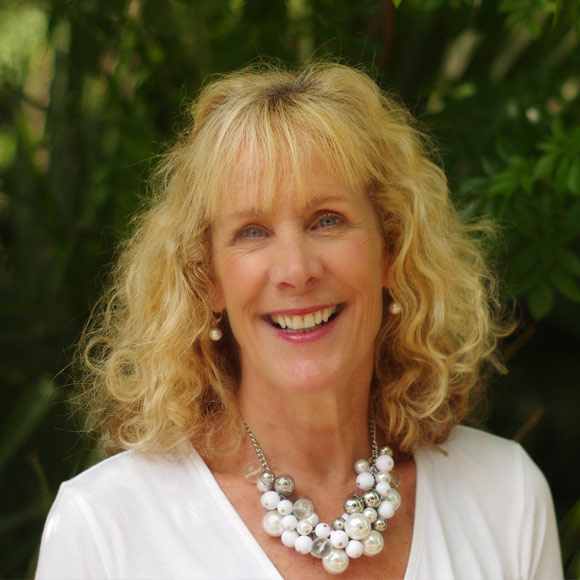 Lisa Hamrick
Office Manager/Outreach & Media Consultant
phone 407.571.6783
Lisa brings more than 20 years of office management and administrative experience to Global-5, but integrity, dedication, and attention to detail are the qualities that set her apart. She puts her database management skills to work as she tracks up-to-the-minute performance metrics, enabling the Global-5 team to focus on the most effective methods of delivering outstanding results. She also has a strong background in planning, coordinating and managing logistics for public meetings to raise community awareness, provide public information, and promote public involvement.
A Maryland native, Lisa graduated from Elon University in North Carolina with a bachelor's degree in English and philosophy before making Florida her home.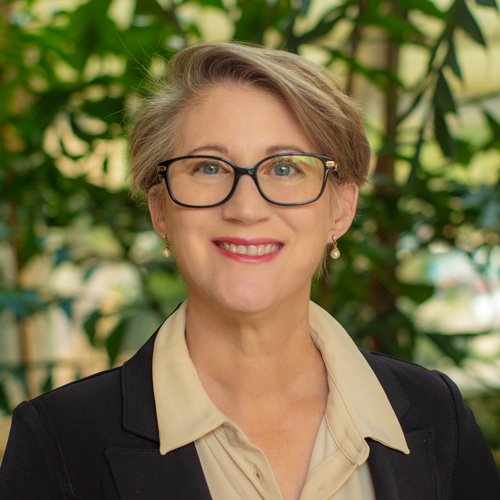 Lisa McDuffie
Senior Outreach and Media Consultant
phone 407.571.6786
Lisa came to Global-5 via a career in real estate communications, including more than 15 years with the Orlando Regional REALTOR® Association spent elevating the industry's perspective on issues such as transportation and affordable housing. She paid her journalism dues by covering the Southeastern commercial real estate beat for a daily news publisher, where she focused on stories about the adaptive reuse of historic buildings and the industry's embrace of diversity, equity, and inclusion (DEI) and sustainability initiatives.
When not at Global-5, Lisa can be found at the barn enjoying her charismatic thoroughbred as he transitions from an utterly failed racehorse into a lovely show hunter. She holds an associate degree from Valencia College.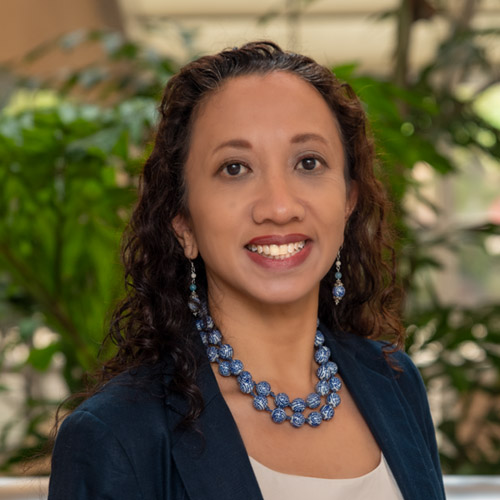 Ludi Lelis
Senior Manager of Public Outreach & Community Engagement
phone 407.571.6769
Our clients benefit from Ludi's long career in communications as both a journalist and a public relations manager. As a newspaper reporter, she deftly managed breaking news and investigative journalism and covered a wide array of news stories in Central Florida. When she transitioned to media and public relations, she became a spokeswoman within the Florida court system. She managed crisis communications, high-profile media events, social media, website content and community outreach. Ludi earned her bachelor's degree in journalism and mass communications from New York University, where she also completed internships for national media.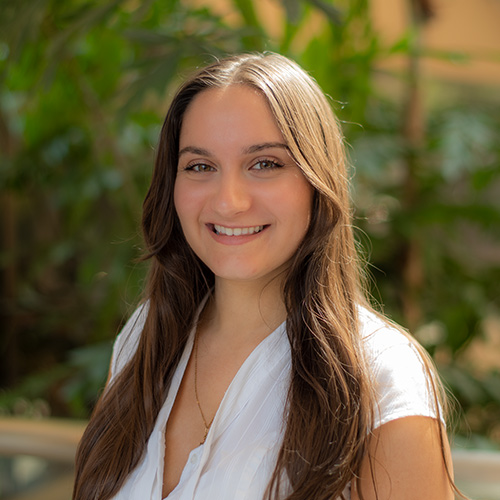 Marie Robinson
Public Information and Community Outreach Consultant
phone 407.571.6788
Before joining Global-5, Marie worked in newspaper syndication as a copyeditor, helping papers across America publish regular weekly features, including Dear Abby, NPR's Car Talk, King Features Comics and The New York Times Sunday crossword puzzle.
Prior to her work as an editor, she worked for a boutique marketing firm, writing copy and designing ad campaigns for small businesses. Additionally, she has worked closely with digital freelancers in the Global South, helping them to finetune their brand and develop concise contracts to better serve their clientele. She has also written for various digital platforms with a focus on travel, entertainment, and Latin American studies.
Marie earned an A.A. in communications from Valencia College and a B.A. in communications from the University of Central Florida. A rare Florida native, she loves to thrift vintage clothing, discover new perfumes, sketch, and spend time in nature with her Corgi mix, Rigby.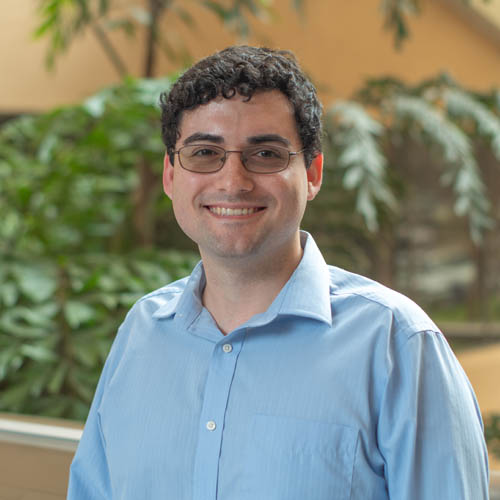 Martin Leon y Leon
2D/3D Motion Graphic Artist
phone 407.571.6787
Martin is an experienced technical artist who loves nothing more than to learn, create and even surprise himself. His passion for visual storytelling and digital media fuels his desire to continually improve upon and expand his skill set. When it comes to 2D/3D motion graphics, he is always prepared to meet our clients' needs. From start to finish, pre-production through post-production, he is right at home with digital media.
Martin graduated from the University of Central Florida with a Bachelor of Fine Arts in the character animation track. Born in Peru but raised in the United States, he has learned to appreciate cultural differences.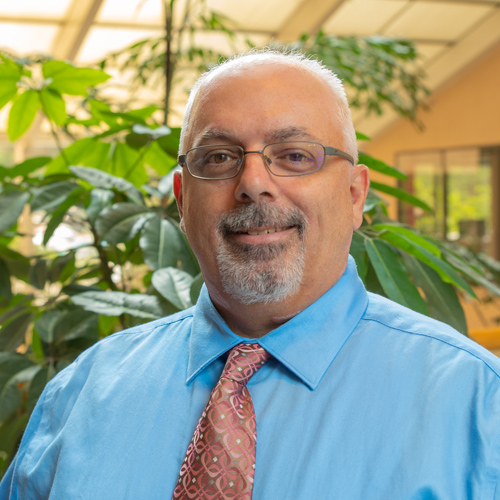 Michael Citro
Senior Manager of Public Outreach & Community Engagement
phone 407.571.6766
A communications professional with experience across a variety of industries, Michael helps clients tell their stories. His passion for writing helps him create strong messaging in support of Global-5 client strategies. Before joining Global-5, Michael held roles in the health care, financial services, defense and technology industries, and he has also worked as a reporter.
Additionally, Michael worked in the high-profile field of pro sports with the National Hockey League's Florida Panthers. During his five years with the club, he helped plan and execute media strategies for some of the league's largest events, including the 2001 NHL Entry Draft and the 2003 NHL All-Star Game. He received his degree in journalism/public relations from The Ohio State University in 1996, and his writing has been published in the Palm Beach Post, Toledo Blade, Salt Lake Tribune and Amarillo Globe-News.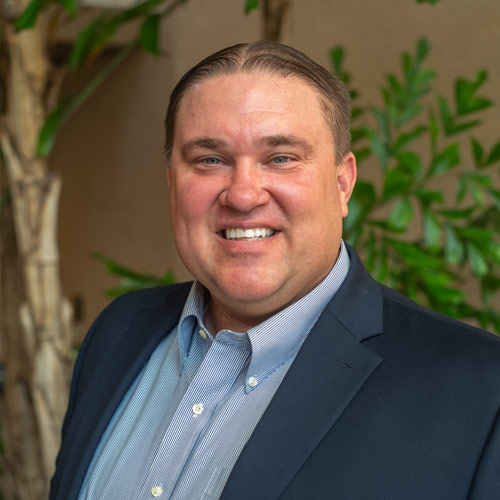 Robert "Bobby" Olszewski, Ph.D., M.S., M.A.
Senior Manager of Public Outreach & Community Engagement
phone 407.571.6774
Robert "Bobby" Olszewski (Ol-shess-key), Ph.D., has over 25 years of operations-leadership experience specializing in strategic partnerships, marketing, communications, and public and government affairs. He has held senior leadership positions with numerous organizations and agencies and has served as a member of the Florida House of Representatives (District 44), as well as a commissioner for the City of Winter Garden.
Bobby has worked and partnered with leaders, brands, and companies in a variety of diverse industries throughout the United States. Some of his many past clients include corporations, governments, professional athletes, events, and multi-media partners.
Bobby has spent over 20 years as an adjunct professor teaching marketing, communications, management, and business courses for colleges and universities (both in the classroom and online). He has a doctorate in business administration from Northcentral University; two master's degrees in management from Embry-Riddle Aeronautical University; and a master's degree in corporate communication and technology from Rollins College. He has a bachelor's degree from the University of Central Florida with a double major in radio/television and organizational communication.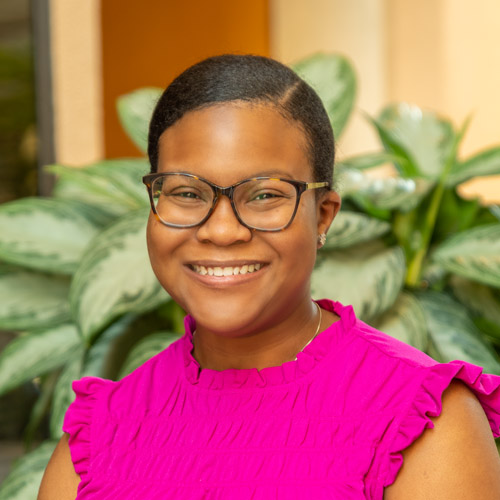 Sabrina Robinson
Public Information & Community Outreach Consultant
phone 407.571.6772
A south Florida native, Sabrina decided to plant roots in Orlando after attending the University of Central Florida and earning her B.A. in communications with a minor in marketing. She gained experience in community outreach through her internships at the Make-A-Wish Foundation of Central and Northern Florida as well as the Orlando Science Center. She puts her skill set to use at Global-5 when reaching out to members of the community to help inform the public about upcoming projects. Sabrina loves working in communications and public relations because it means creating new connections and bridging people to significant topics. When not at Global-5, Sabrina enjoys trying new food at local restaurants, traveling to new cities, and going to UCF football games.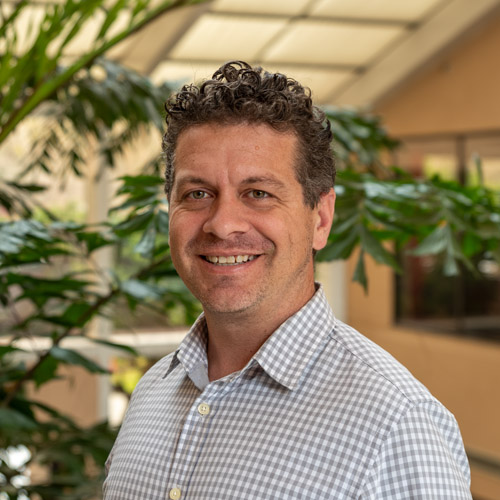 Tim Forcella
Senior Outreach and Media Consultant
phone 407.571.6792
Tim grew up in Maine where he learned to throw discs and run through snow. After graduating from Dartmouth College, he gained more than a decade of writing experience in locales from New England to the Carolinas, Georgia, and Florida. He engages audiences through a variety of genres including website copy, direct email, social media, sports and travel writing, and historical fiction. Additionally, he is experienced in marketing strategy and has helped several companies identify their brand, a skill he picked up while earning an MBA from the University of Florida. He has also worked in GIS and atlas production. Here in Orlando, he still can be found on the disc golf course, and he still runs – there just isn't any snow.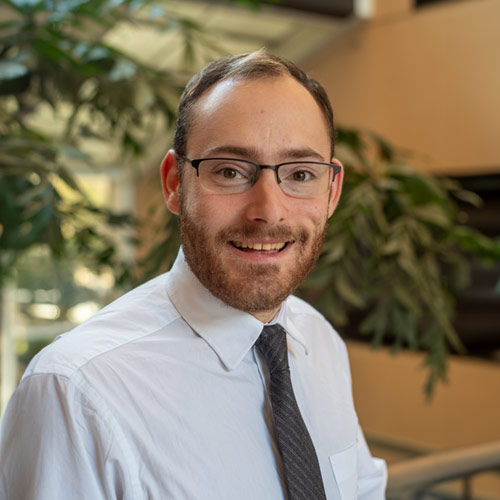 Tyler McConnell
Public Information & Community Outreach Consultant
phone 407.571.6781
New York-native Tyler McConnell brings a strong background in marketing and communications to the Global-5 team. His work in recruitment marketing with Korn Ferry helped shape his interpersonal communication and marketing skills, while his work in traffic reporting at iHeartMedia in Tampa exposed Tyler to best practices in keeping the public engaged and informed on a variety of transportation issues.
Tyler joins the Global-5 team as a well-rounded communications professional, eager to build upon the versatility he has made a staple of his career path.
Tyler holds a bachelor's degree in public relations/mass communications from the University of South Florida. When not at Global-5, he enjoys traveling to new places, finding great walking trails, and rooting for the New York Mets.