Global-5's in-house digital production team can develop custom interactive websites and mobile apps to meet the specific business needs of your transportation agency or company.
CASE STUDY: I-4 Ultimate Advance Construction & Real-Time Traffic Alerts
The Florida Department of Transportation needed to provide drivers with advance construction information and real-time traffic conditions to help keep traffic moving along a continuous 20-mile interstate highway work zone as part of the I-4 Ultimate Improvement Project, the largest road construction improvement project in Florida history.
Global-5's in-house digital production team developed a custom website app that allows drivers to select portions of I-4 they regularly use and sign up for hourly, daily or weekly notifications by text or email about lane shifts, new traffic patterns, lane and ramp closures, detours, rolling roadblocks and shutdowns occurring at night.
The innovative custom alert system developed by Global-5 for FDOT was awarded the American Association of State Highway and Transportation Officials (AASHTO) Transcomm Skills Award in 2015.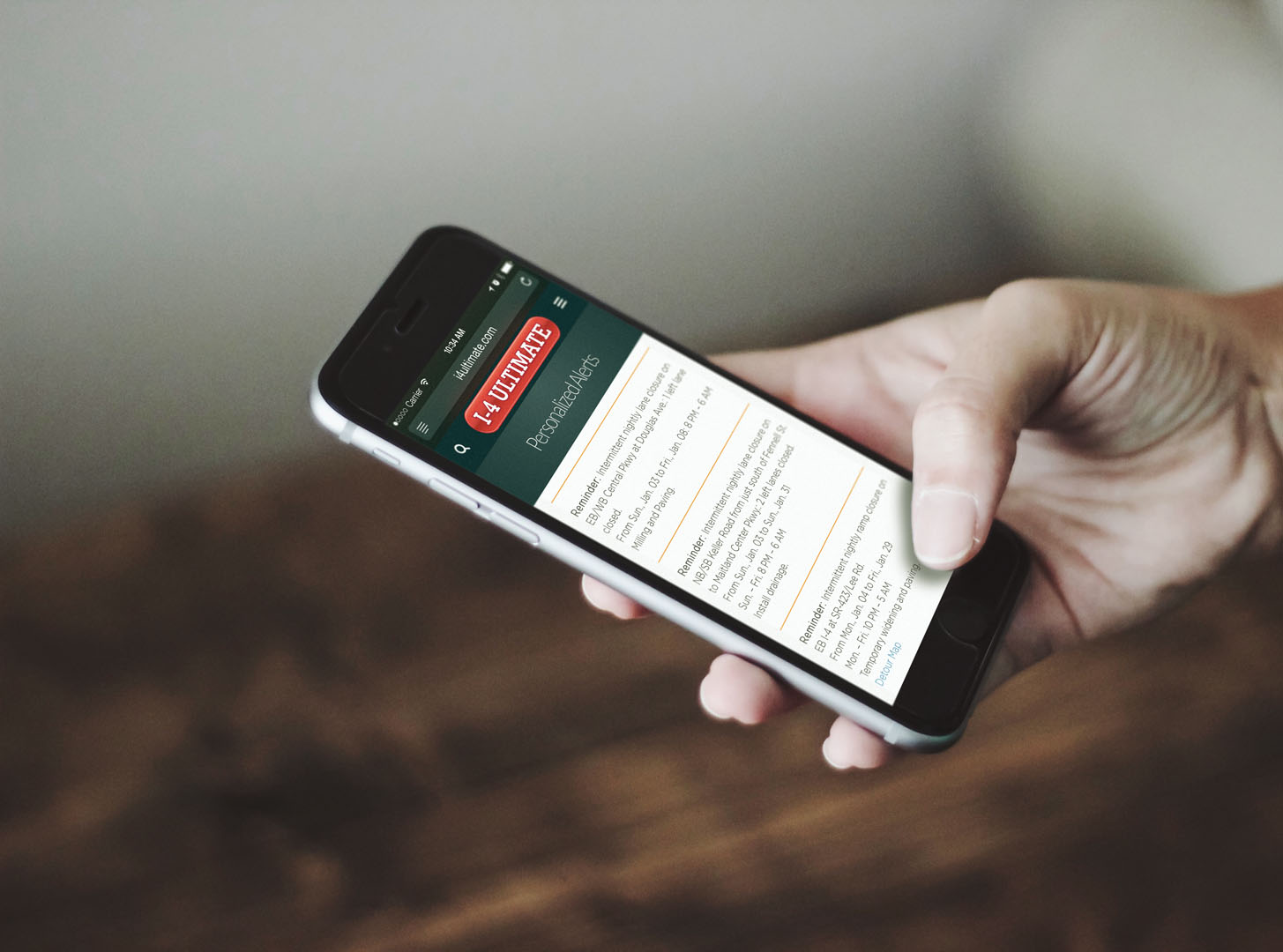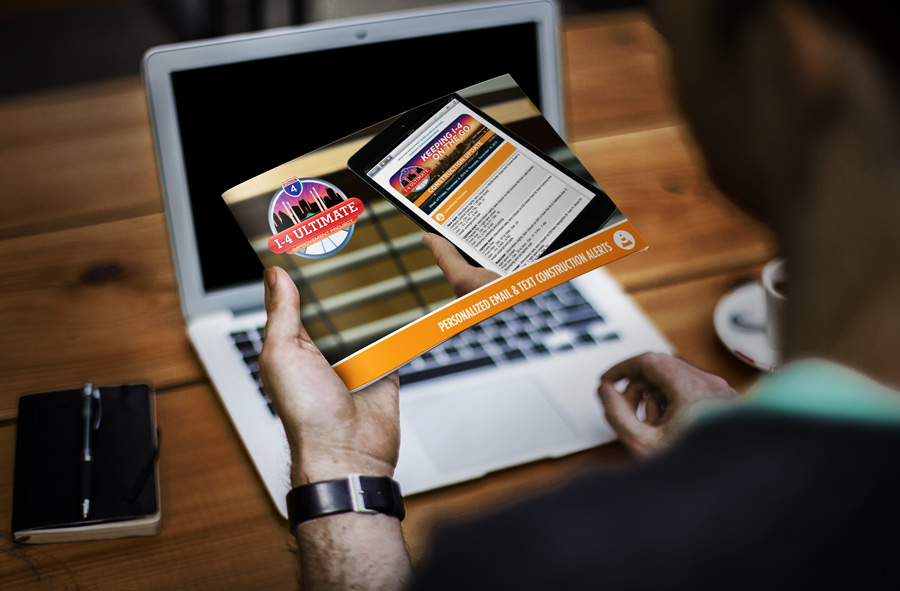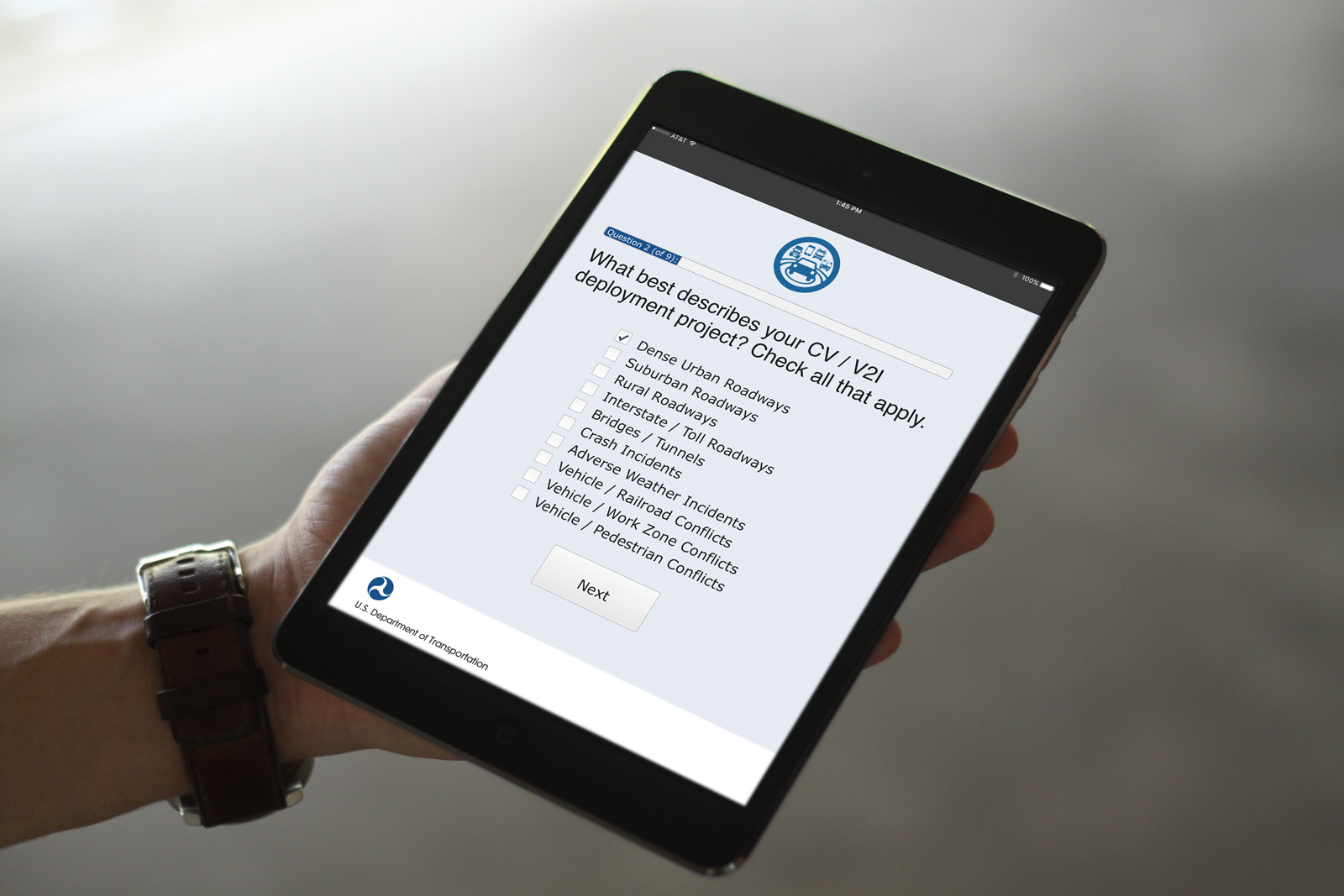 Let's work together on a custom interactive website or mobile app.