Posted on Jul 06, 2021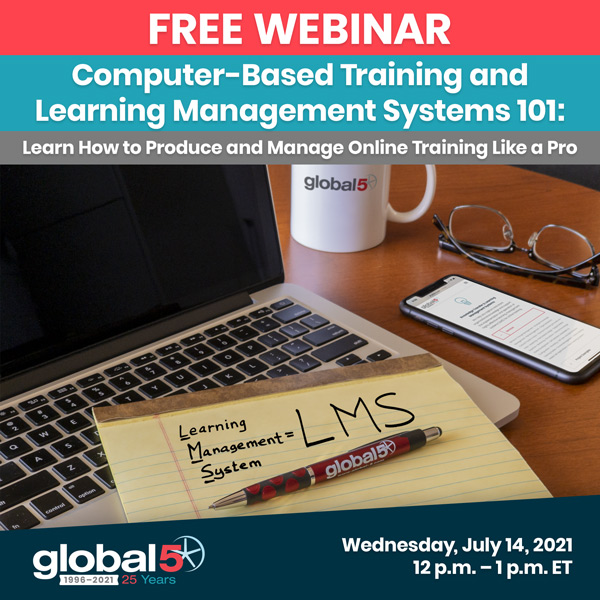 Wondering how to cut training costs while ensuring high standards? Discover how to implement online training like a pro in Global-5's July 14 lunch-and-learn webinar on Computer-Based Training.
As companies gear up for full-scale business with the lifting of pandemic restrictions, firms face new challenges:
How do companies make sure returning workers are up-to-date on their department's latest procedures?
How do firms find a cost-effective and reliable way to train new workers quickly and efficiently?
The answers can be found in versatile Computer-Based Training (CBT) modules and Learning Management Systems (LMS).
Global-5 specialists have created solutions for a wide array of businesses and skill sets with CBT, which allows employees to learn at their own pace and take tests on the information without hiring expensive instructors. With an LMS, companies can maintain records, manage refinements, and add new courses.
Global-5 Senior Vice President and LMS Practice Leader Chris Addison and Senior LMS Administrator Fidela Balamani will present the one-hour session.
VIEW WEBINAR
---
Meet the Presenters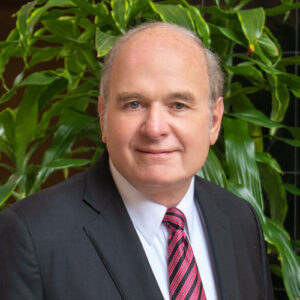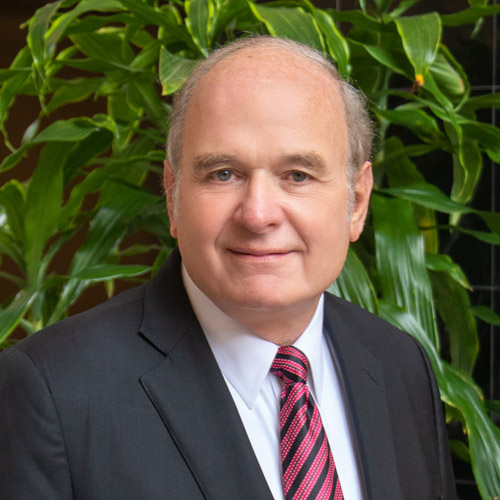 CHRIS ADDISON
Global-5 Senior Vice President and Learning Management Systems Practice Leader
Chris Addison oversees and supports the implementation of training and learning management systems (LMS) for clients such as ExxonMobil, Northrop Grumman, the Florida Department of Transportation and the Georgia Department of Transportation. Earlier in his career, Chris was Director of the Office of Training Technology in the Pentagon, where he developed a master plan for the implementation of low-cost simulators, computer-based training and game-based training. Chris also served as Commanding Officer of the Naval Air Warfare Center Training Systems Division, based in Orlando. As Commanding Officer, Chris was responsible for 46 engineering support offices in the U.S. and a $1.3B annual budget. Chris holds an M.A. in national security and strategic studies from the Naval War College; an M.S. in systems acquisition management from the Naval Postgraduate School; and a B.S. in engineering from the U.S. Naval Academy.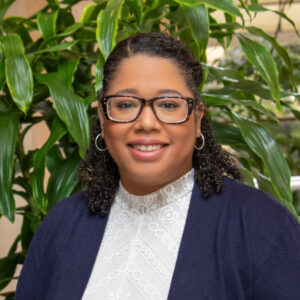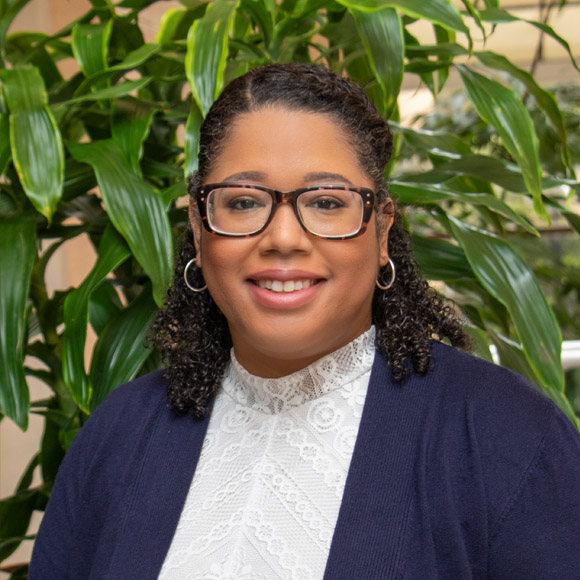 FIDELA BALAMANI
Global-5 Senior Learning Management Systems Administrator
Fidela Balamani is a Senior Learning Management Systems (LMS) Administrator for the Georgia Department of Transportation. She coordinates daily operation of the LMS, including managing user accounts, uploading new training materials, scheduling exams, analyzing exam results, allocating course completion certificates and position certification badges, and creating customized reports. Fidela earned an M.S. in instructional technology from Fort Hays State University and a B.F.A. in photography from the University of Georgia.