Posted on May 24, 2018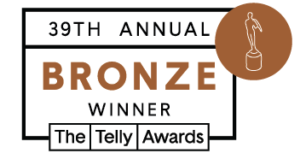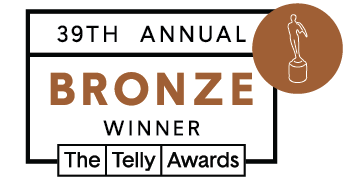 Global-5 has been awarded a bronze Telly Award in the non-broadcast government relations projects category of the 2018 competition for producing the I-4 Ultimate Improvement Project: Building a Better I-4 video. This is Global-5's ninth Telly Award.
The video provides an overview of the how the I-4 Ultimate construction project will add capacity and improve safety and mobility along a 21-mile section of Interstate-4 (I-4) running through the heart of Orlando by widening the roadway, installing new express toll lanes and rebuilding interchanges, bridges and exit ramps.
The video is on the I-4 Ultimate website home page and also included in email blasts, e-newsletters and social media posts about the project. The video also is part of the I-4 Ultimate partner toolkit for businesses and organizations to help them inform their constituents about the project.
Global-5's in house video production services started production by shooting individual interviews of government officials and I-4 Ultimate construction managers. Each interview was transcribed to select the best sound bites.
Next, a timed video script was developed to identify when all visuals, the voice over narration and interview sound bites are to occur between title and closing sequences.
After the voice over was recorded, Global-5 created a rough cut by combining this with the interview footage, historical still images from original I-4 construction more than 50 years ago, current I-4 construction footage and animated and still renderings of what I-4 will look like upon completion.
For the final version, Global-5's creative services animated the I-4 Ultimate logo in the title and closing sequences, and used the I-4 Ultimate logo and branding to create lower third name supers, an animated map of the construction 21-mile construction zone and an animated sequence showing the future location of new express toll lanes.
The Telly Awards honor excellence in video and television across all screens, and annually receive more than 12,000 entries. Founded in 1979 to honor commercials made for cable and local TV, The Telly Awards have evolved to include new categories for social media, immersive video, branded content and corporate video. For more information, visit TellyAwards.com.
I-4 Ultimate: Building a Better I-4