I-4 Ultimate – Florida's Biggest Road Project
COMMUNICATION WAS KEY TO FLORIDA'S LARGEST HIGHWAY PROJECT
I-4 Ultimate, the largest infrastructure project in Florida history, was a $2.3 billion effort to completely reconstruct 21 miles of Interstate 4 (I-4) through the heart of Central Florida. As the public information consultant for this transformational project, Global-5 set the stage by preparing area residents for what was to come. We then worked diligently to keep them informed for the duration of construction. Every ramp closure or temporary detour was an opportunity to communicate the benefits of the project to the traveling public.
Client: Florida Department of Transportation (FDOT)
Website: i4ultimate.com
Services: Public Awareness & Information, Media Relations, Writing & Editing, News Releases & Distribution, Content Development, Email Blasts, ENewsletters, PSAs, Stakeholder Engagement, Good Neighbor Outreach, Public Meetings, Branding, Visual Identity, Graphic Design, Collateral, Presentations, Promotional Toolkits, Outdoor Media, Social Media, Web Design, SEO, Analytics, Interactive Programming, 2D & 3D Animation, Mobile Apps, Audio & Video Production, Photography, FAQs, Subject Matter Expertise, Research, Planning, Surveys, Focus Groups, Database Management, Gaps & Needs Analysis, Campaign Launches, Technology Demonstrations, Press Events, Exhibit Creative Services, Interactive Kiosk Programming, Onsite Logistics
Markets: Construction, Managed Lanes, Integrated Corridor Management, Government, Transportation
Challenge
The Florida Department of Transportation tasked Global-5 with communicating urgent daily messages about traffic shifts and detours, while at the same time telling the bigger story of a project that would transform I-4 into a safer, less congested and more aesthetically pleasing corridor.
Solutions
ONE VOICE, MANY PLATFORMS
With more than 20 years of experience in transportation communications, we knew that this history-making project should speak with one consistent, trustworthy voice – even as our public information outreach stretched across many platforms. We provided accurate, easy-to-understand information in a timely fashion to stakeholders, the media, and the traveling public.
KICKOFF CAMPAIGN DREW THE GOVERNOR AND MEDIA
Even the governor grabbed a shovel and dug in at the groundbreaking ceremony that signaled the start of construction. But a successful ceremony was not an end in itself. From experience, we knew that the resulting coverage was only the beginning. We were ready to follow up with newsletters, tweets, public meetings and news releases to tell the full I-4 Ultimate story.
AWARD-WINNING WEBSITE HAS UP-TO-THE-MINUTE INFO
We developed an award-winning website that featured an interactive map; animated renderings of the finished roadway; daily construction alerts about closures and detours; up-to-the-minute news and information; live work zone cameras; a form for signing up to receive email and text alerts; engaging videos; and resources for the media and public outreach.
ADVANCE ALERT SYSTEM GETS PERSONAL
We developed a first-of-its-kind, award-winning alert system that allowed drivers to specify the parts of I-4 about which they would like to receive information. They could also select hourly, daily or weekly notifications by text or email. With more than 100 construction alerts each week, our system saved motorists from countless delays.
DOOR-TO-DOOR OUTREACH INCREASES ENGAGEMENT
Global-5's unique brand of Good Neighbor Outreach delivered vital information to the front doors and into the hands of the community residents most affected by nearby closures, detours and traffic pattern changes. Starting with face-to-face contact established a personal relationship that increased residents' engagement with follow-up email updates and text alerts.
TREATING LOCAL MEDIA AS A VALUED PARTNER
As the project unfolded, we expanded our reach by providing the media the resources they would need to tell our client's story. Onsite media events offered opportunities for reporters to interview experts and get their questions answered. Video b-roll, photos, sound bites, news releases and digital media kits all helped to amplify our message. We even produced daily radio updates in English and Spanish.
Results
Communications reach for the I-4 Ultimate project from 2015 to 2017.
119,000
Handouts distributed through Good Neighbor Outreach
20.4M
Personalized construction alerts
Based on the success of providing one voice for the I-4 Ultimate project, in 2017 FDOT awarded Global-5 with the public information and communications contract for the Beyond the Ultimate project, the next phase of I-4 construction.
Project Videos
I-4 Ultimate: Building a Better I-4 - Overview Video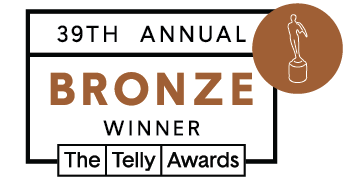 360° Video of EB I-4 exit ramp to Fairbanks