Posted on Oct 19, 2023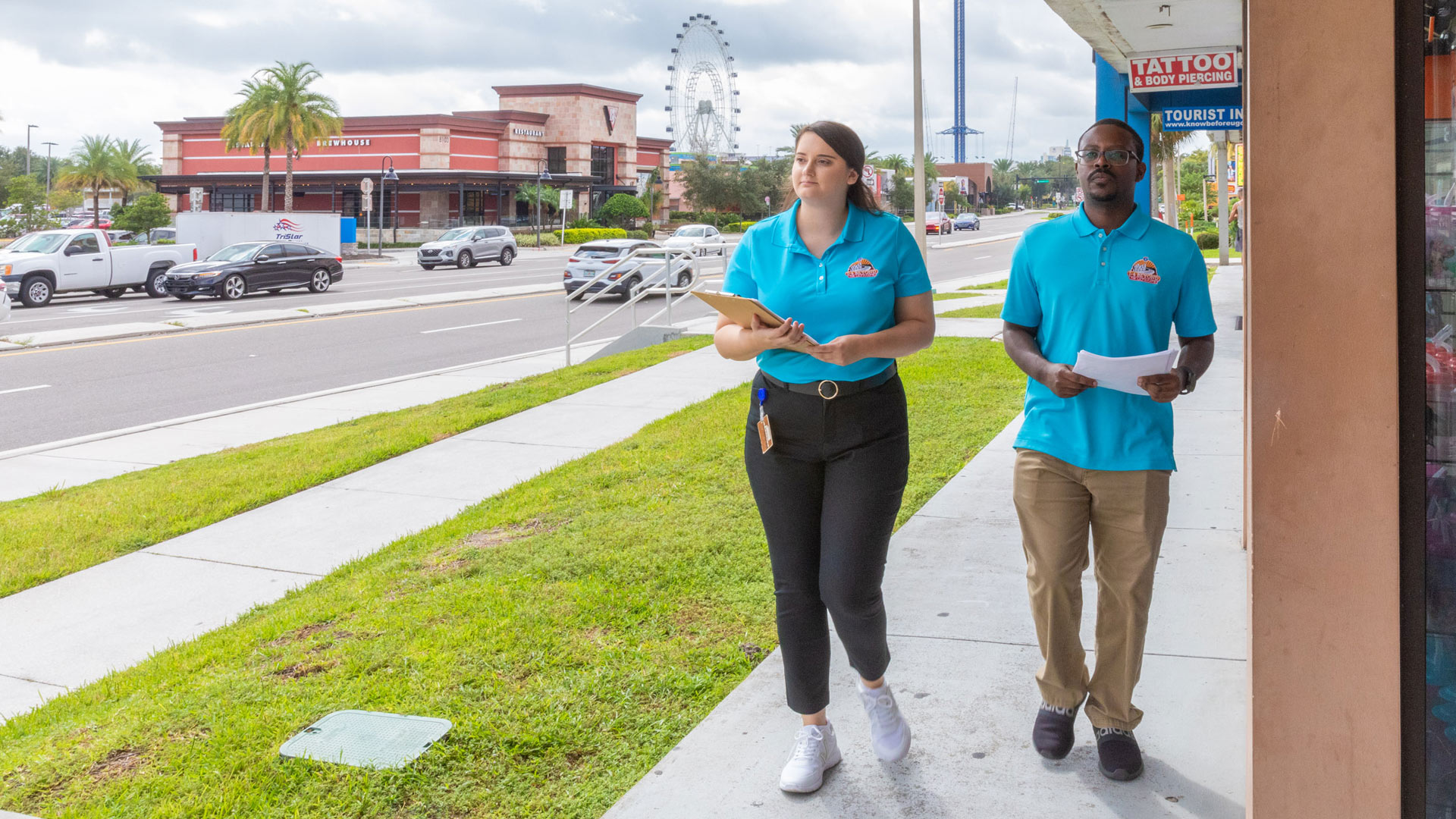 Even in the digital age — and quite possibly because of it — personal contact remains an important element in Global-5 Communications' quiver of public information campaign tools. So important, in fact, that Global-5 has trademarked the name and structure of its Good Neighbor Outreach™ program.
Good Neighbor Outreach™ is a proactive effort to educate the public by taking handouts and vital information to the front door and putting it into the hands of those in impacted residential and business communities. For example, Global-5 organized a Good Neighbor Outreach™ on behalf of the Florida Department of Transportation when construction on the Interstate 4 (I-4) and Sand Lake Road interchange spurred a long-term pedestrian detour in this pedestrian-heavy commercial area.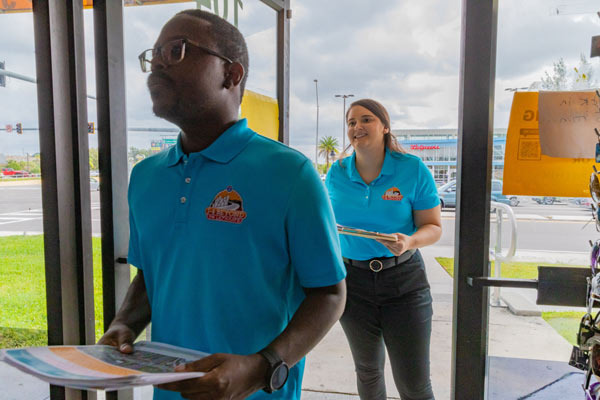 Once materials were printed, Global-5 staffers canvassed the impacted stretch. They visited the many businesses and hotels whose employees and customers make up significant pedestrian traffic. We provided handouts and reassurances that access to all businesses would remain open.
"Face-to-face or direct interaction between us and the public can help build trust and credibility," Katie Wigle said. Katie serves as a Global-5 outreach and media consultant for I-4 Beyond the Ultimate work. "People are more likely to trust a message when they can see and interact with a real person who represents it."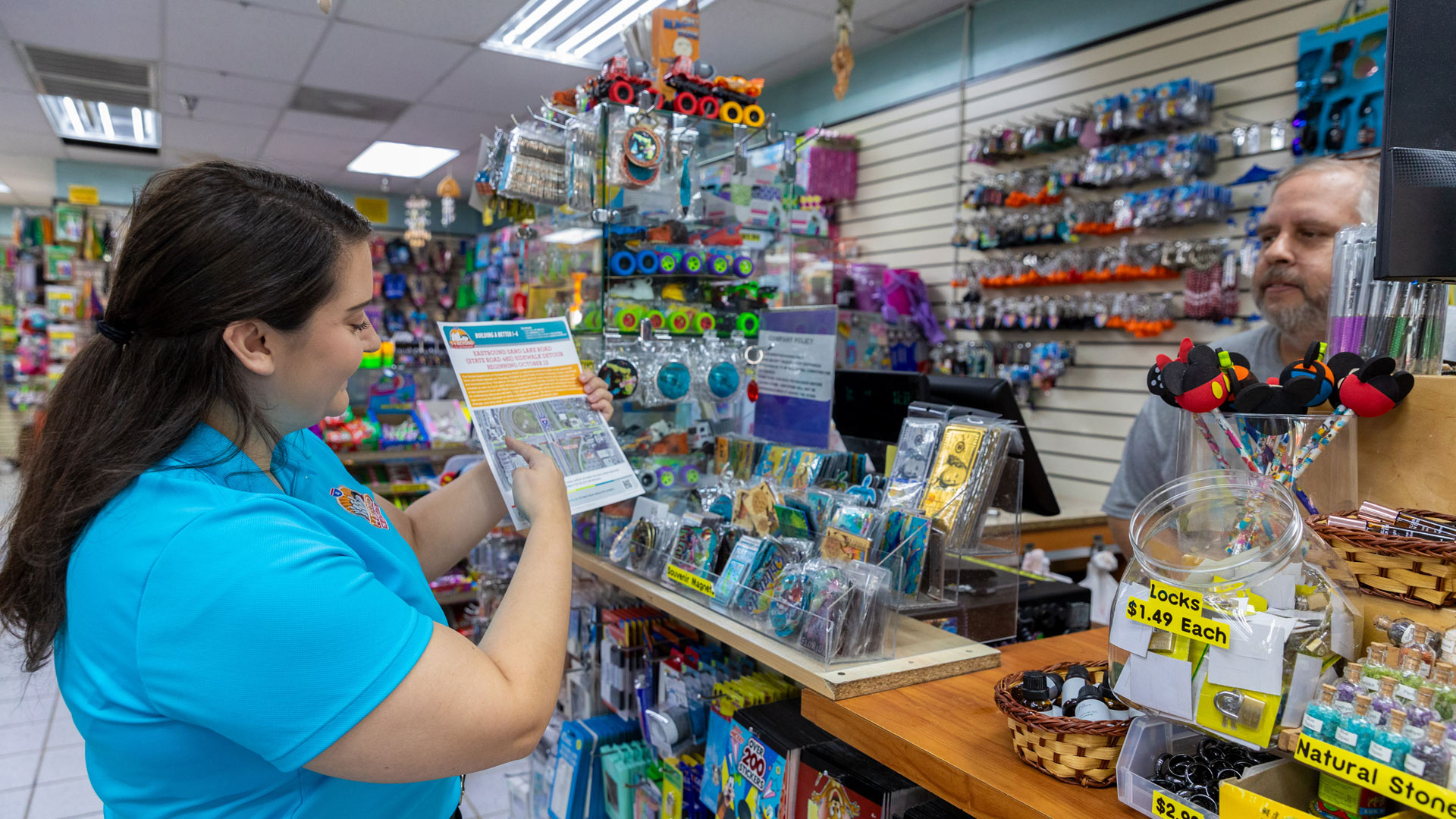 Global-5 has also found that face-to-face contact increases project awareness and engagement, such as subscriptions to email updates and text alerts. Further benefits of the Good Neighbor Outreach™ touch include:
Effective Two-way Communication: Face-to-face contact allows the outreach team to convey its message and actively listen to the concerns and feedback of the public.
Clarification of Misinformation: In-person contact provides an opportunity to address and correct misinformation or misconceptions through clear and direct communication.
Local Relevance: Personal contact can be customized to address local issues and concerns. Approaches can be adapted to resonate with specific communities, making sure the information reaches everyone who needs to be informed.
Reaching Diverse Audiences: Face-to-face contact allows information to reach audiences that may not be easily accessible through traditional media or online channels. This is especially important when trying to engage marginalized or hard-to-reach communities.
Good Neighbor Outreach™ efforts can also be adapted to reach residents who may be affected by nearby closures, detours, and traffic-pattern changes. Of course, in a residential situation, safety and privacy are paramount. Canvassing Global-5 staffers go door-to-door in teams, but instead of speaking to residents leave door hangers containing the necessary information for those who need it most.
To find out more about how Global-5's award-winning communications and marketing expertise can help your organization design a Good Neighbor Outreach™ campaign, please contact John Hamill at johnhamill@global-5.com or 407-571-6771.