Posted on Sep 14, 2021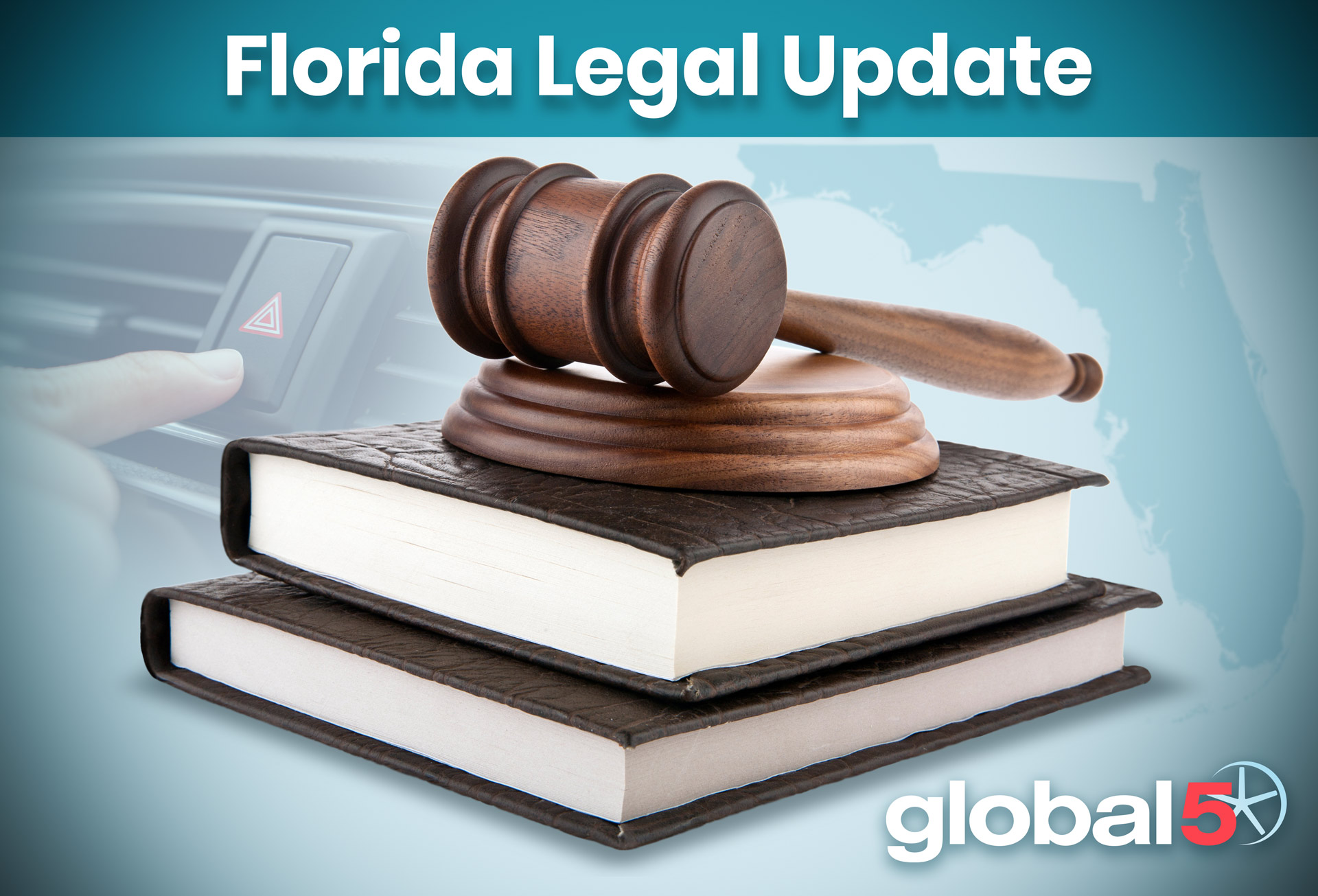 Global-5 works in a wide range of markets, from Orlando to Atlanta, Las Vegas and Salt Lake City. We even helped improve public transit marketing in Qatar. Nevertheless, Florida has always been our home turf, so when a bevy of transportation-related Florida laws went into effect this summer, we took notice.
In a move that directly affects our work, the Florida Legislature altered the rules about public involvement for projects that change highway access. These projects used to require a public hearing, but now a less formal public meeting is required. Affected property owners, municipalities, and counties must still be notified at least 180 days before the design phase of the project is completed.
The act that attracted the most media attention was the repeal of the legislation that launched the Multi-use Corridors of Regional Economic Significance (M-CORES) program in 2019. However, the Legislature also reaffirmed its commitment to providing and maintaining safe, reliable highways. Specifically, it directed the Florida Department of Transportation (FDOT) to plan and construct controlled-access facilities to improve traffic flow on U.S. 19 from Citrus County north to Interstate 10, and to begin the project development and environmental (PD&E) phase of a project to extend Florida's Turnpike to the northwest.
Some funds that were earmarked for M-CORES now will be used to upgrade existing arterial highways to controlled-access facilities. Additionally, FDOT must spend at least $20 million annually on rural highway projects that increase capacity by widening busy two-lane roads to four lanes.
Another new law may benefit public transportation. Surplus revenue from tolled managed lanes was formerly designated for road construction and maintenance or express bus service. Now such revenue may also be used to support public transportation projects that benefit the operation of managed lanes in the counties where the tolls were collected.
A new law regarding safety allows Florida motorists to turn on their flashing hazard lights when driving in low-visibility conditions on roadways with a posted speed limit of at least 55 mph. The Legislature amended the Move Over law, too. That law already required drivers to move over a lane (or slow down, if changing lanes would be unsafe) for stopped law enforcement, emergency, sanitation, utility service vehicles and tow trucks. Now motorists must also move over for road maintenance or construction vehicles parked on the roadside.
Motorists passing a bicycle in the same lane must maintain a safe distance of at least 3 feet. They are permitted to "safely and briefly" drive to the left of the centerline to achieve that distance. If they want to turn right, they must signal and make sure the bicycle is at least 20 feet from the intersection. The law directs the Florida Department of Highway Safety and Motor Vehicles to conduct an annual awareness campaign informing the public how to pass bicycles safely.
The Legislature clarified some rules for bicyclists, too. A pair of bicyclists may ride side-by-side in a bike lane, but only if the lane is wide enough for both of them. A group of bicyclists approaching a stop sign must come to a full stop and proceed through the intersection in groups of 10 or fewer at a time.
Other new rules relate to advanced transportation technologies. Low-speed autonomous delivery vehicles, for example, are now permitted on roads where the posted speed limit is 35 mph or less. They are also allowed on roads where the posted speed limit is 35-45 mph if they are only going a short distance and stay in the right lane. Similarly, small, autonomous "personal delivery devices" are permitted to operate on sidewalks and crosswalks. The Legislature also clarified that fully autonomous vehicles are exempt from any motor vehicle equipment laws that are only relevant to vehicles with human drivers.
Finally, if you lead a Metropolitan Planning Organization (MPO), take note. While MPOs were formerly required to submit a list of project priorities to FDOT by October 1 of each year, the deadline is now August 1.
All these new Florida laws took effect July 1, and they are already changing the way we and our clients do business. For more insight on public relations, knowledge transfer and strategies for communication in the ever-changing transportation industry, contact Matt Hamill at matt@global-5.com or 407-571-6760.
The information provided in this article does not, and is not intended to, constitute legal advice. All content is for general informational purposes only. Readers should contact their attorney to obtain advice with respect to any particular legal matter.