Posted on Apr 18, 2022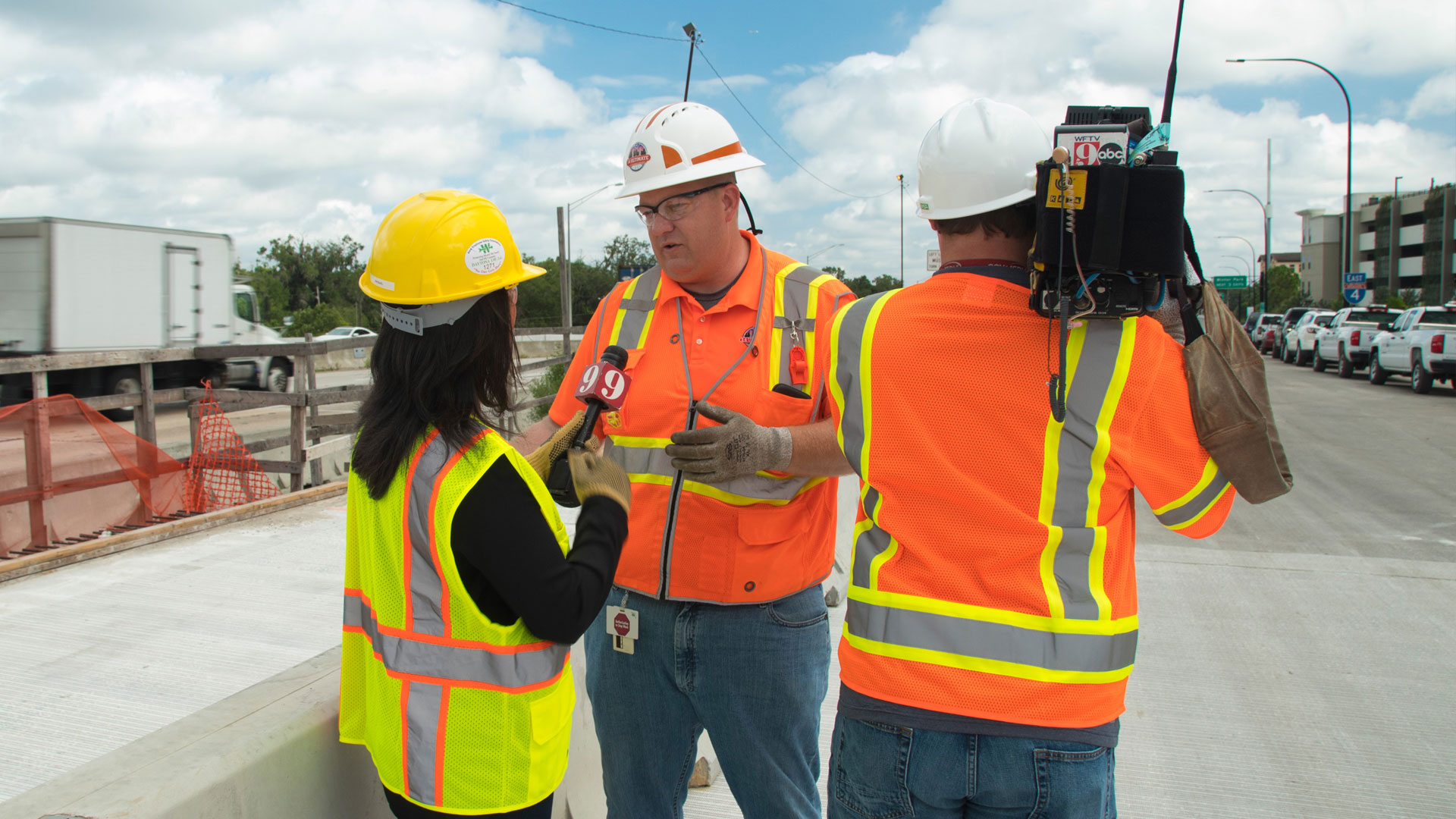 Whether working behind the scenes on great messaging and creative strategies, or out front interacting with the public and the media, Global-5 stands on a solid foundation with more than 25 years of success in transportation communications.
We produce beautiful, easy-to-understand materials, engaging videos, and helpful websites; and we can be your link to the public. We will represent your project with the calm assurance that comes from knowing your message and the needs of your audiences. Sometimes we're on call 24/7 to handle inquiries from news media, concerned citizens, business owners, and public officials.
We have skilled, experienced communicators like Dave Parks, Vice President and Director of Public Information at Global-5, who leads our efforts on projects including I-4 Ultimate.
"When a question arises, we take ownership," Parks said. "We don't tell people to call elsewhere. If we don't know the answer we take their concern and follow it to the point of resolving it or ensuring it goes to the right person. And we keep them informed along the way."
Parks has been a media spokesperson and the public's point of contact for the Florida Department of Transportation on nearly 110 miles of interstate highways.
He's part of the Global-5 team that includes experts on all facets of transportation communications. Our staffers have deep knowledge of transportation technology and insights into the changing media environments. They know how to steer you around potential trouble spots. They're the same pros who can plan and manage activities ranging from neighborhood information meetings to media events with mayors and governors.
"By the quality of the information we give and the way we respond without jargon or fancy language, people know they have been treated with seriousness and dignity," Parks said. "Just the way we'd want to be."
To find out more about how Global-5's skills and expertise can help you succeed, contact Matt Hamill at Matt@global-5.com or 407-571-6760.